Summer time!  Nothing says summer more than spending a cloud free, ninety degree sunny day at the pool.   I decided to go a bid early (right after they opened) to get a great spot for relaxation and because my kiddo spent the night with his grandma and I had a few hours to my self  Woo Hoo.
Anyway, this is the view of the hardly any one there from my lounge.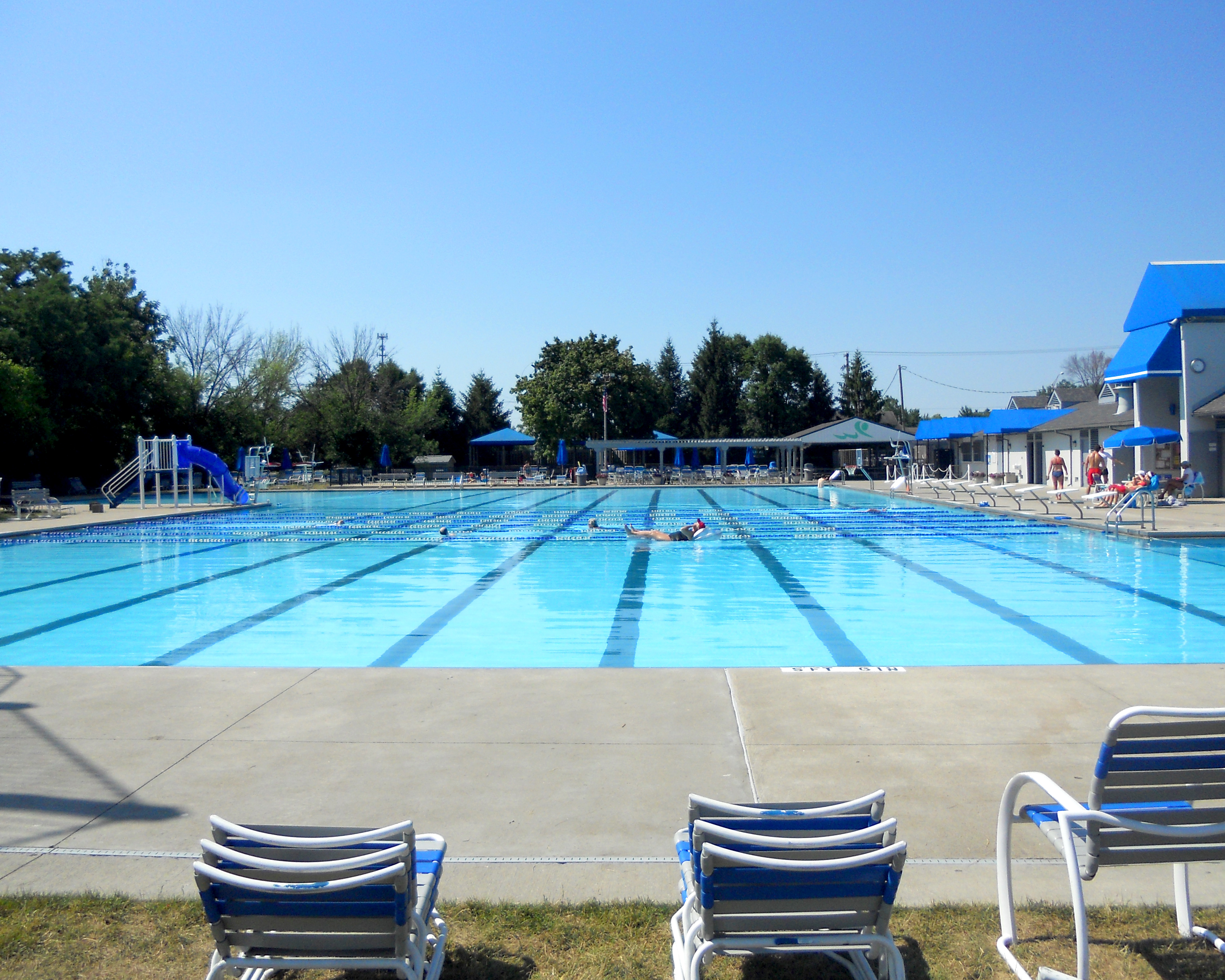 Ahhh, I had two wonderful hours just soaking up sun, reading my book and at one point, floating on my raft for a carefree hour while the warm sun danced upon my body.  (and thank goodness I remembered to apply sunscreen).
Shortly thereafter my time travel to the tropics (dreaming as I floated on my raft), my kiddo and mom arrived to start some fun.  We jumped,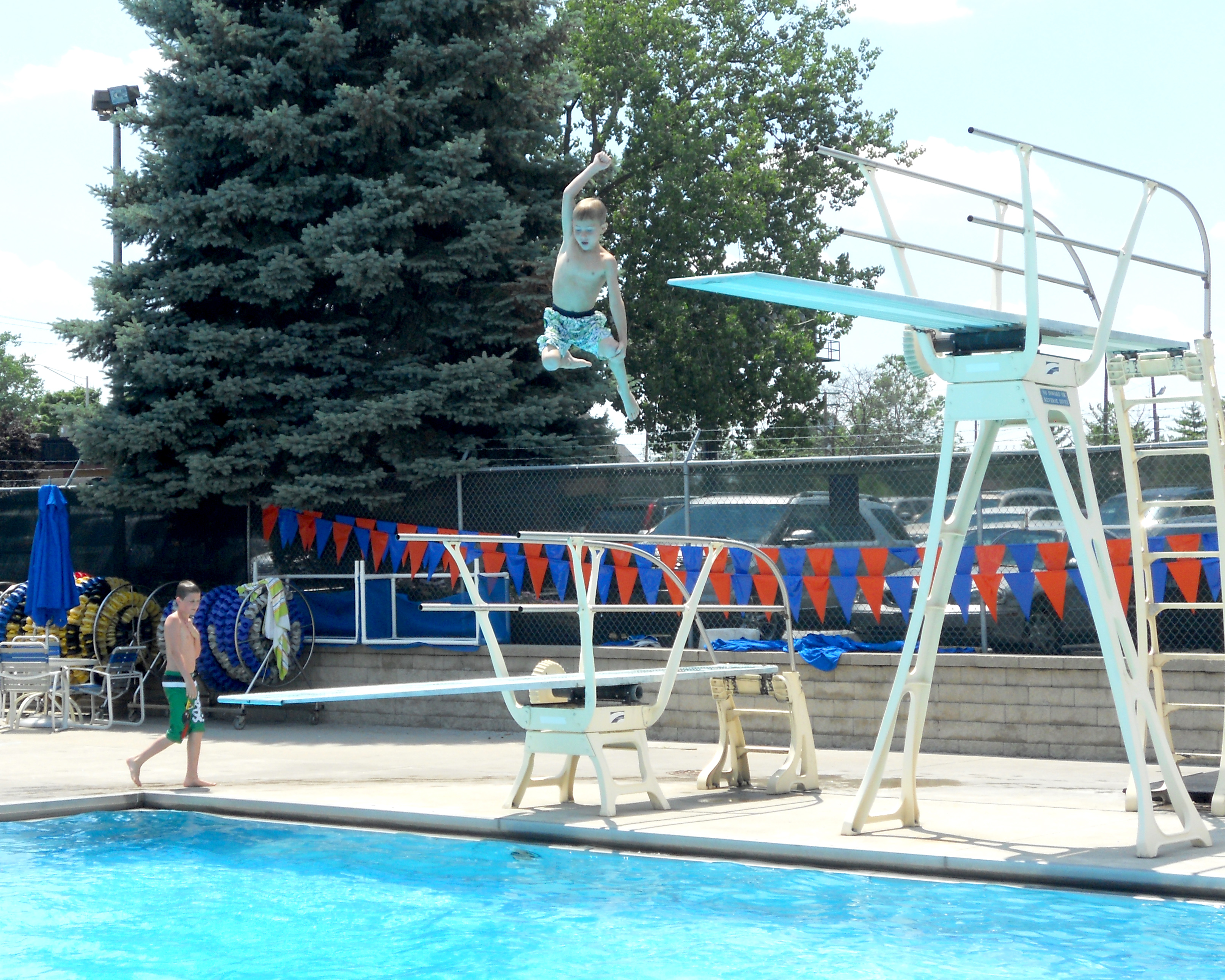 and we jumped some more…. (Ouch!)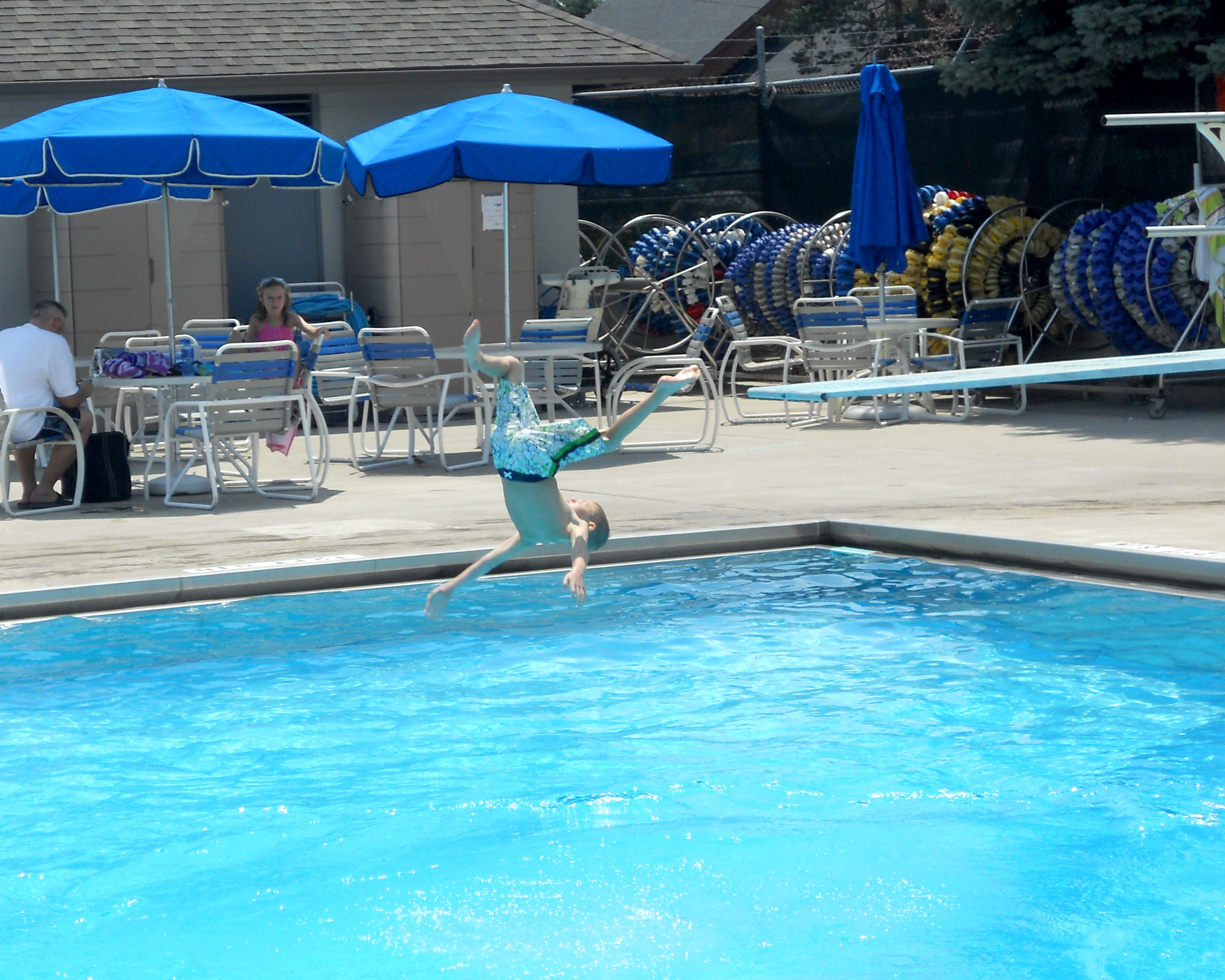 and even jumped more.  With all the jumping there was the need for relaxation.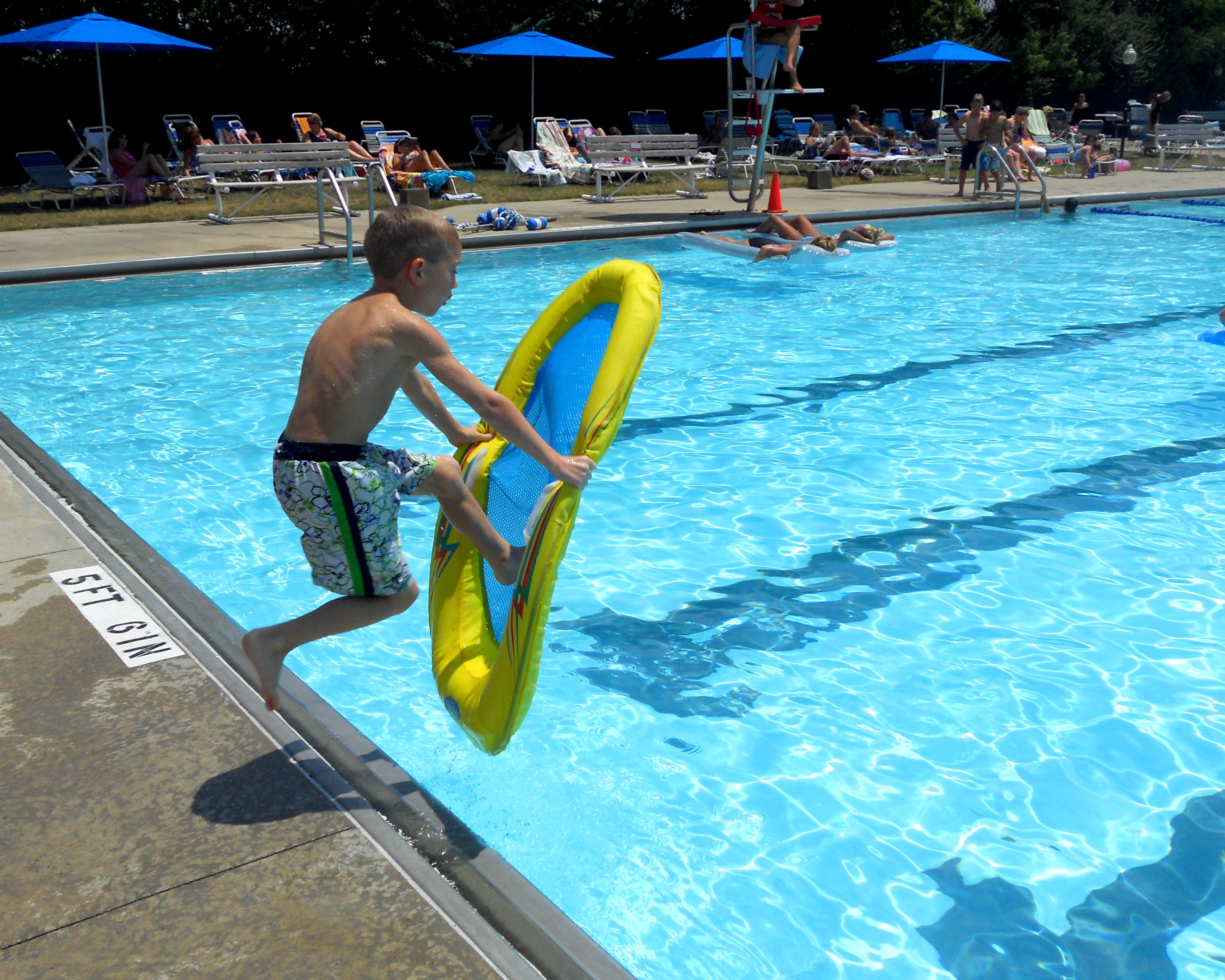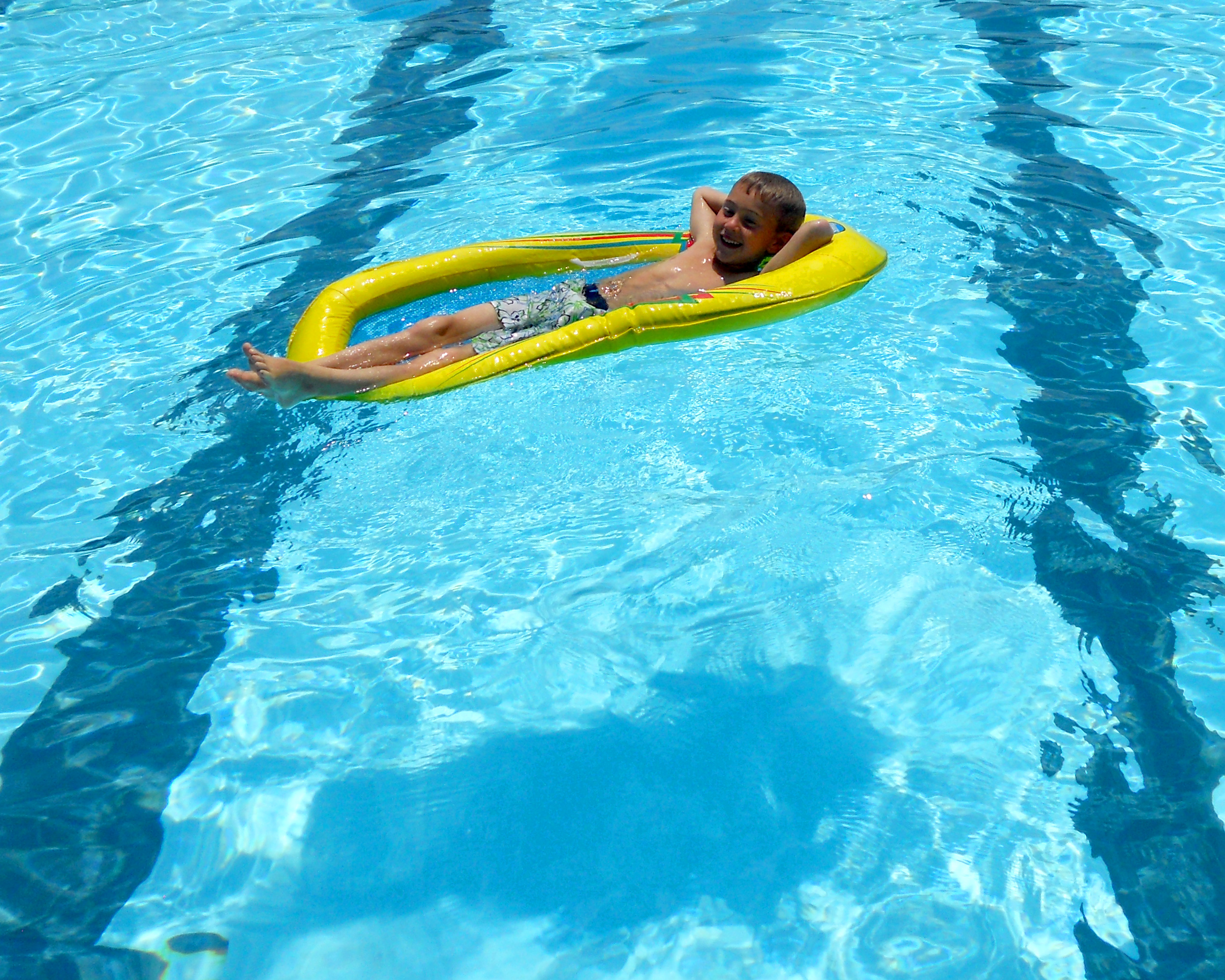 But, as with any time travel to the land of paradise, it comes at a cost.  For the seven-year old kiddo it means doing summer homework and no television.  For me, there is the laundry (I think we both have clean clothes to wear tomorrow), dinner (chicken nuggets for kiddo and bowl of cereal for me), dinner dishes (glad I have a dishwasher), vacuum carpet (no one will notice tonight and tomorrow night for that matter), and water the garden (yes! it is going to rain tonight).
Ahh, chores are done and off to bed we go.  Good night!