In case you haven't noticed, I am looking forward to the hot summer months and what says hot summer more than a beach fence in the hot days of July? So this week's Favorite Photo Friday is all about warmth.
I took this picture a few years back on the South Carolina Island of Hilton Head in the middle of July. The beaches are long and pretty and full of picturesque moments.  I just liked the way the one lonely flower and sand meet the shadows of the fence.
I can just hear the crash of the waves … can you?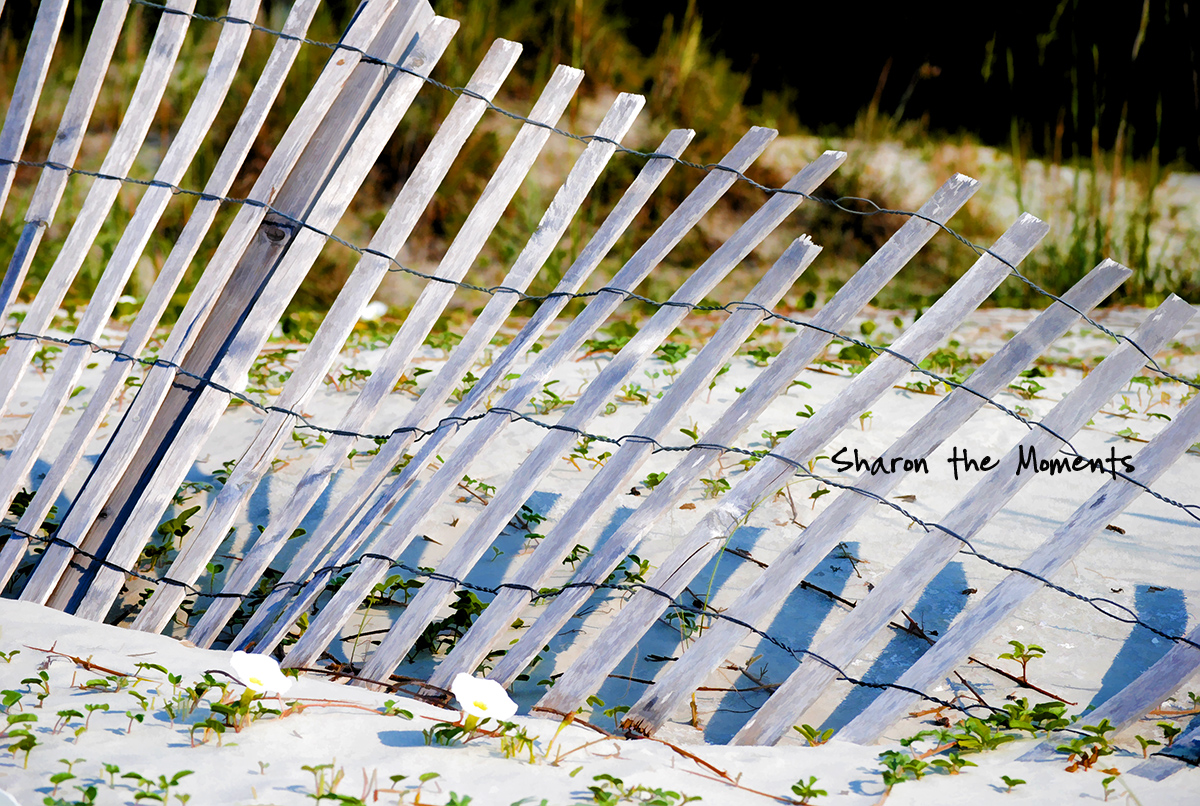 Favorite Photo Friday is when I share an image that inspires me, that pushes the envelope, takes a look at a different perspective and just plain and simple, is one of my favorite photos.  Thanks. ©SharontheMoments.com