During our recent vacation to Hilton Head Island, South Carolina, my family and I wanted to explore the surrounding area for recreational fun. We looked into several dolphin and boat cruises located on the island including the Vagabond Cruise based in the Harbour Town Yacht Basin of Hilton Head Island.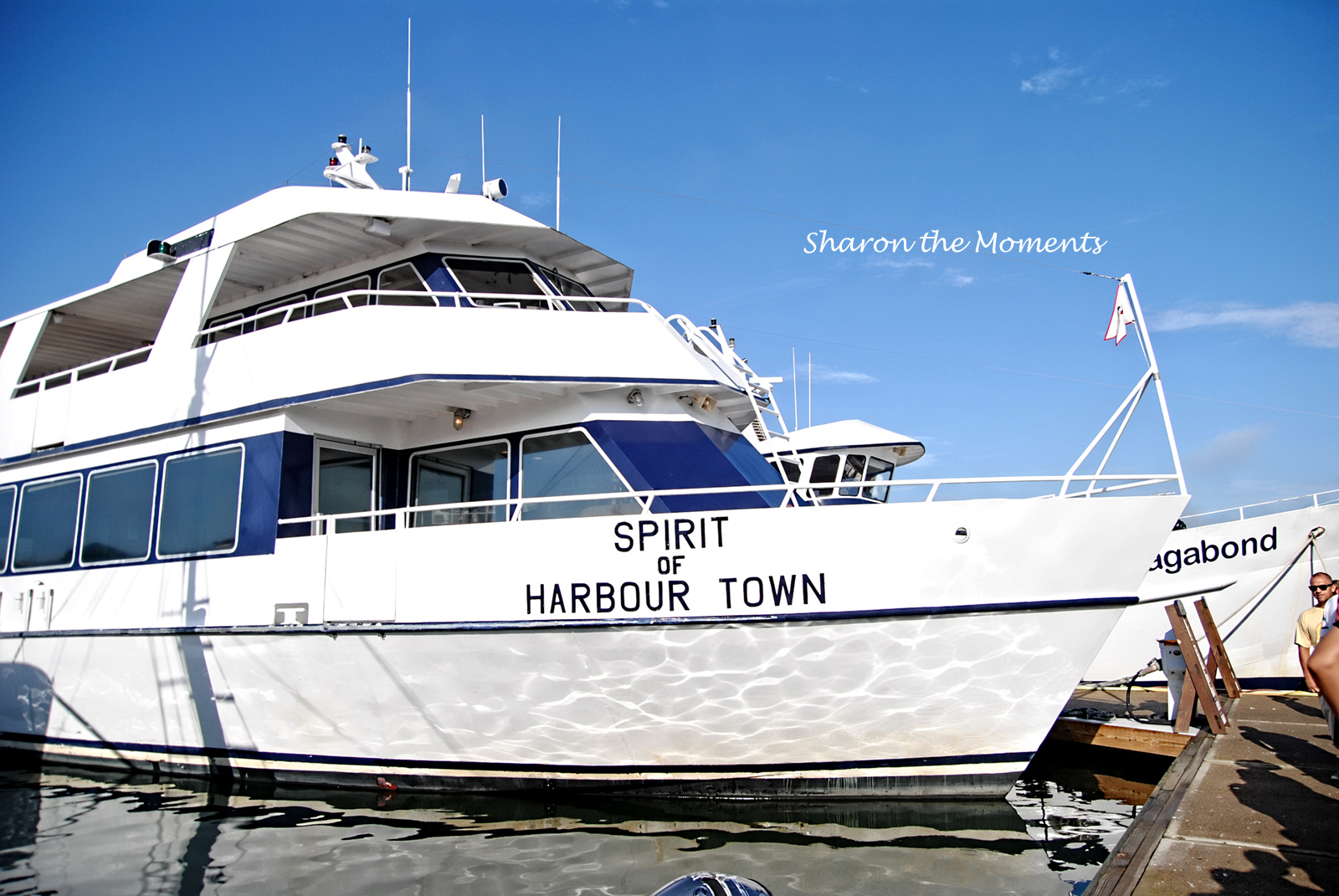 Vagabond offers an array of excursions with their fleet appropriate for all ages; from the more romantic private charters and weddings; family friendly dolphin sightseeing cruises, to the all day cruise to Savannah, Georgia. In addition, some group discount rates may apply (please refer to the website for details and any restrictions) for these excursions.
We decided to book with the Vagabond Cruise for the Spirit of Harbor Town Historic Savannah Cruise. We have always wanted to visit Savannah and felt this cruise would offer us a wonderful family adventure at an affordable cost. Tickets for this outing are $60 for adults, $55 for seniors and $25 for children (prices are subject to change; please check website).
One reason we chose to cruise to Savannah, is my nine-year old son's love of big boats and being on the water. We felt this would be a new experience for our entire family and were excited about leaving the "driving" to Vagabond Cruise.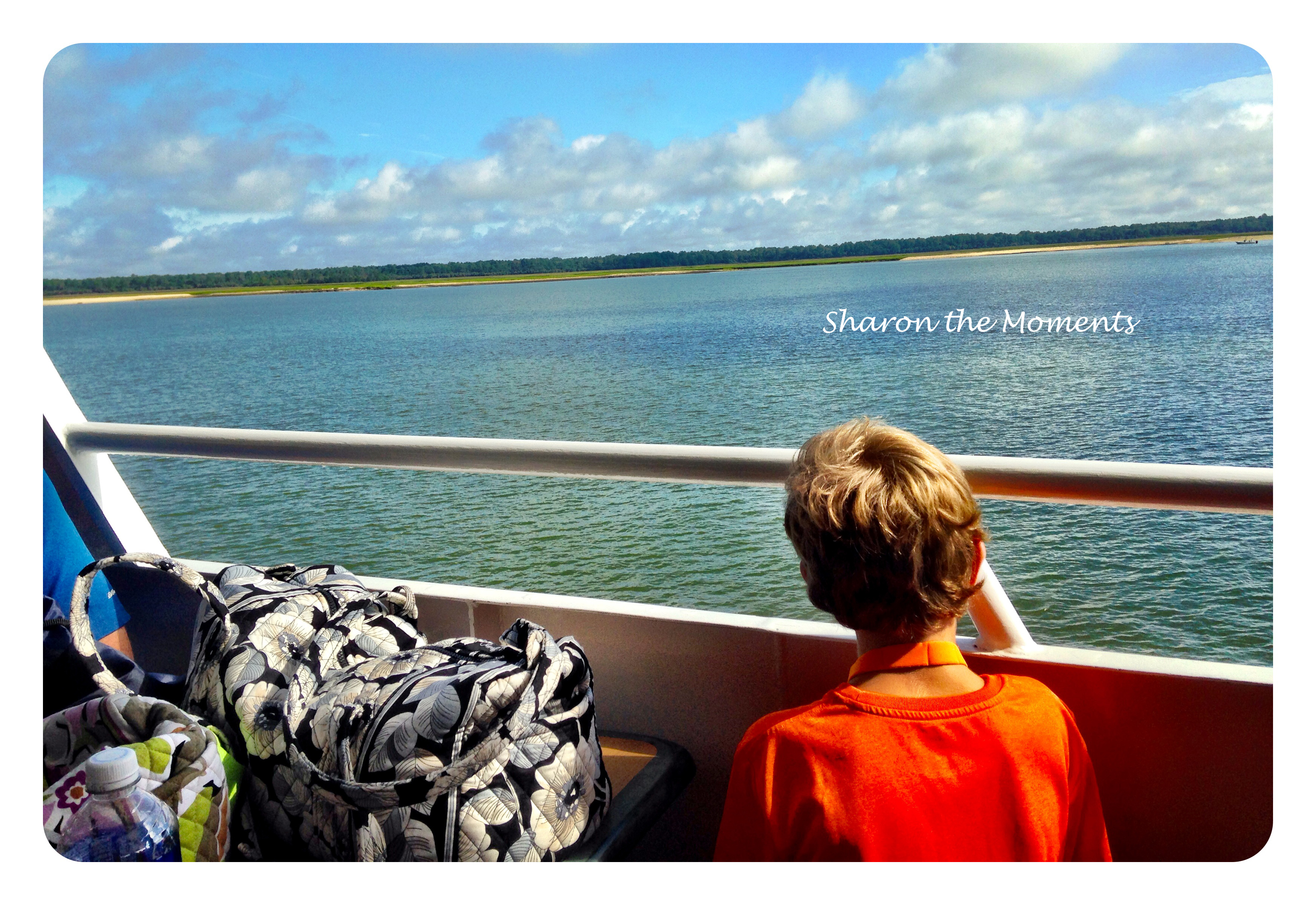 Another reason we decided to go with Vagabond Cruise is because there would be no driving or parking hassles traveling to Savannah. There is a $6 fee to enter Sea Pines Resort (Harbour Town) community, however, once in Sea Pines, there is free parking at the Harbour Town Lighthouse near the Yacht Basin. In addition, there is the Harbour Town Lighthouse (open for touring), many shops, restaurants and a play ground located within walking distance of the parking lot.
The Historic Savannah Cruise only runs Tuesdays and Thursdays leaving Harbor Town at 9:30 AM and arriving in Savannah at 11:00 AM. It is best to arrive early to the Harbour Town Yacht Basin to park and make your way to the ticket booth to purchase your tickets (advance reservations are required).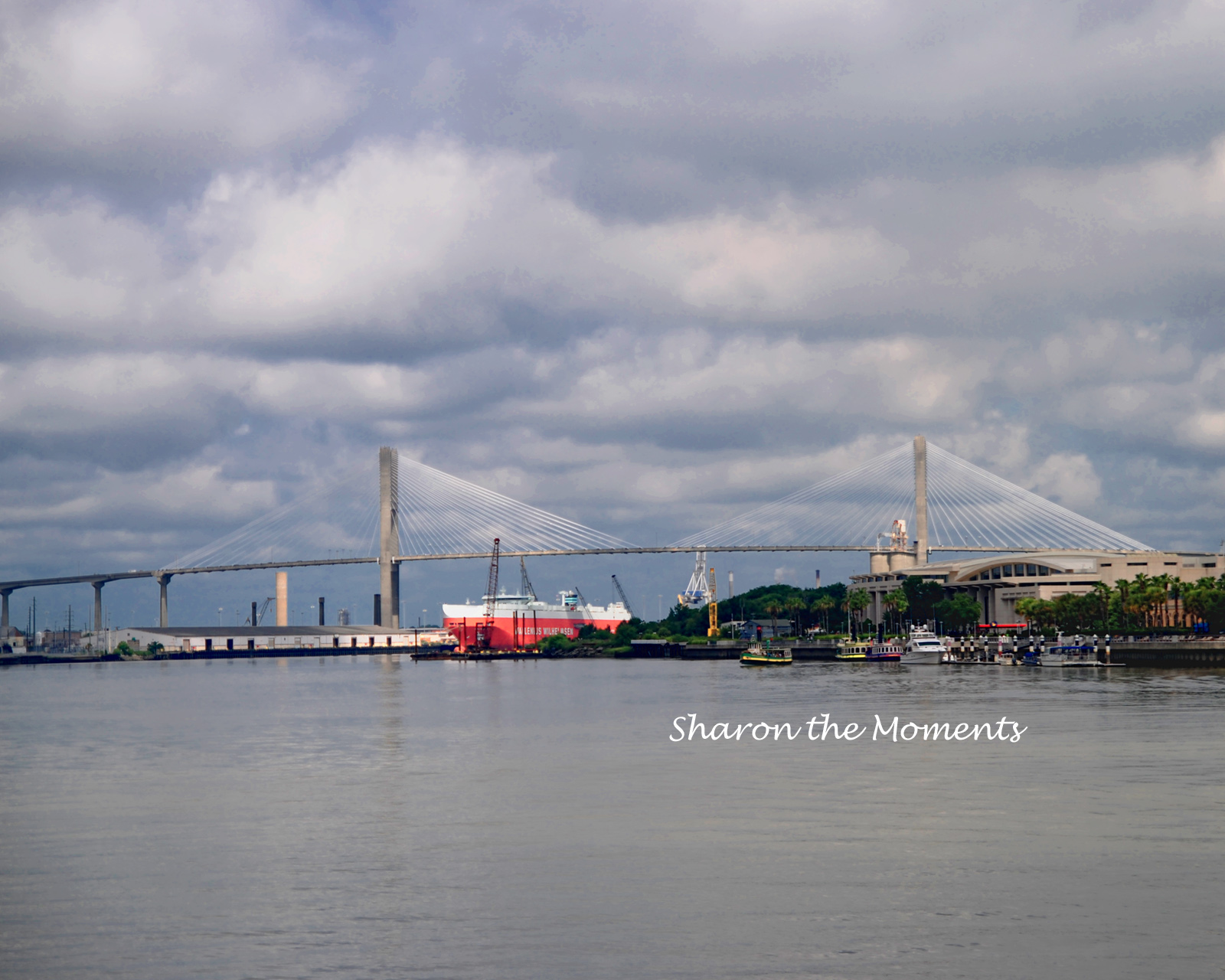 Then once in Savannah, you have about four hours in the Historic Downtown area to explore before boarding begins at 2:45 PM and the vessel disembarked at 3:00 PM for the ninety minute return cruise back into Harbour Town.
While the yacht itself is Coast Guard approved to accommodate 148 people, it is strongly encouraged to get in line early so that you can have your selection of seats upon boarding the yacht. Once we boarded, we were allowed to move about during the ninety minute cruise as we made our way through the Calibogue Sound and then the Savannah River.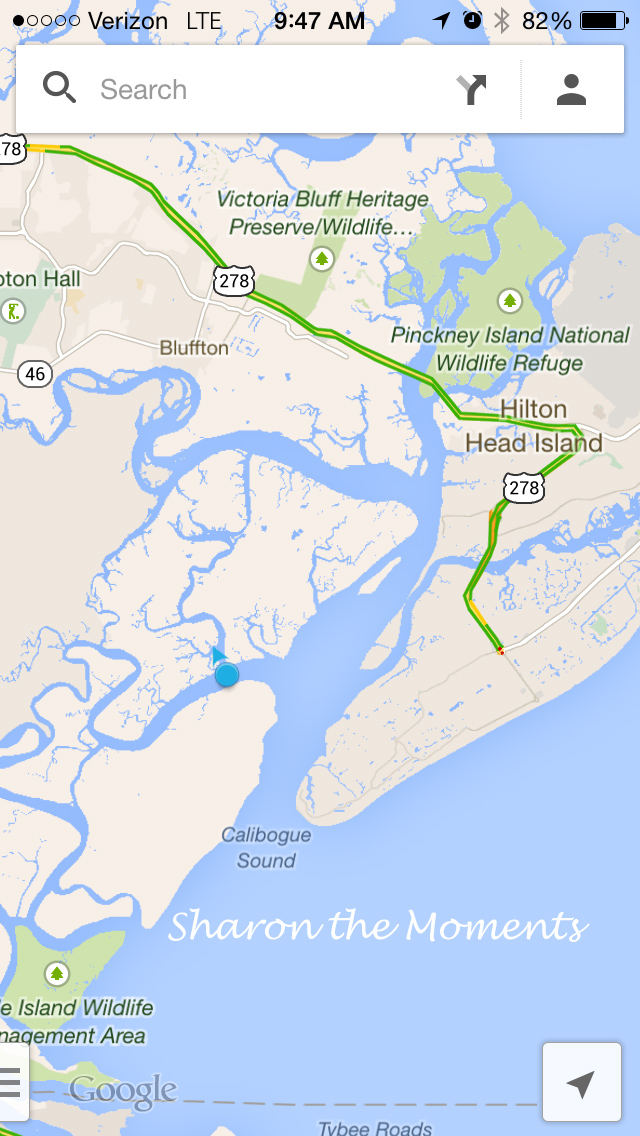 Our Captain Dave also provided additional narration during the cruise pointing out such things as the Historic Fort Jackson,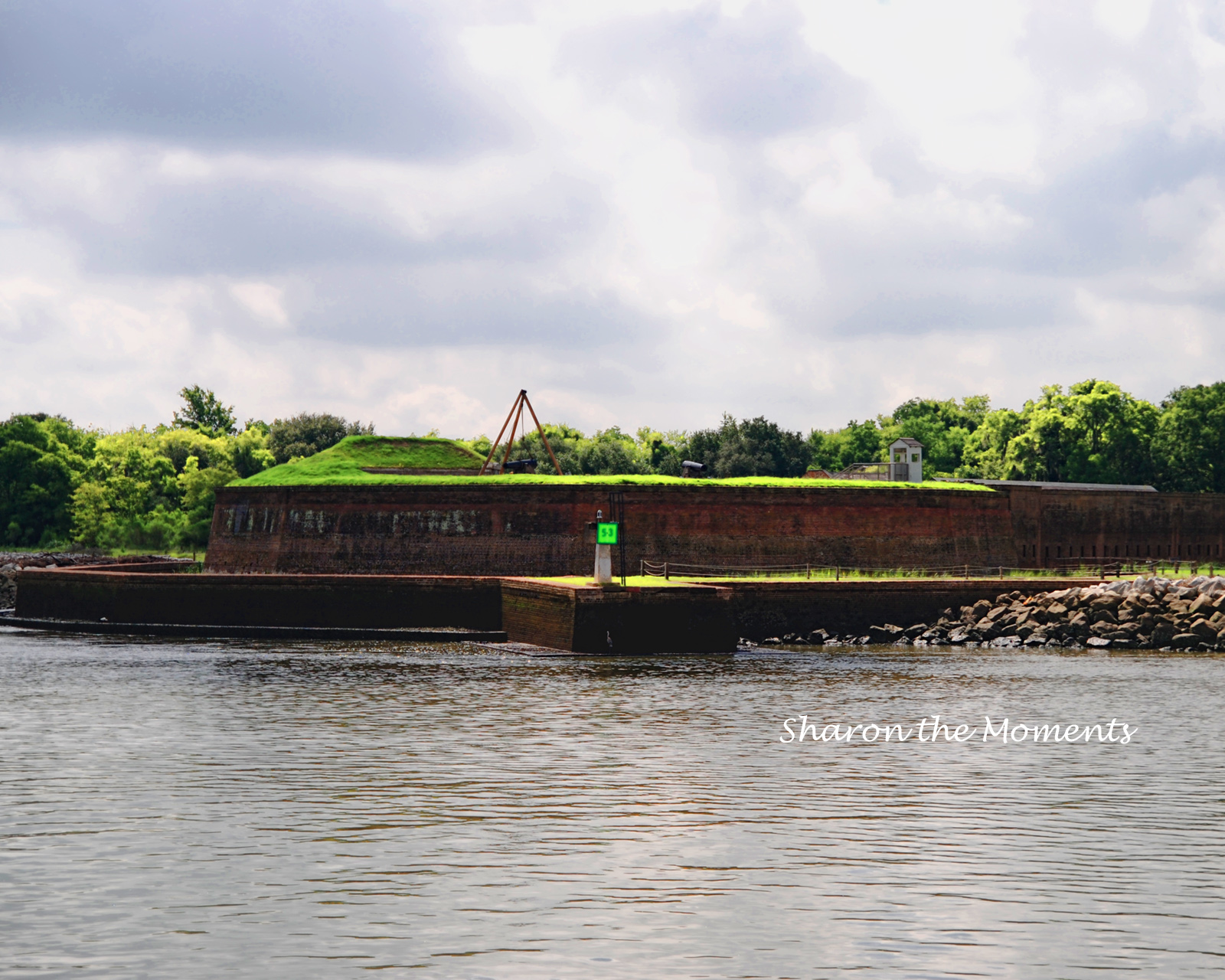 frolicking dolphins and other marine wildlife in the near-by waters and Daufuskie Island.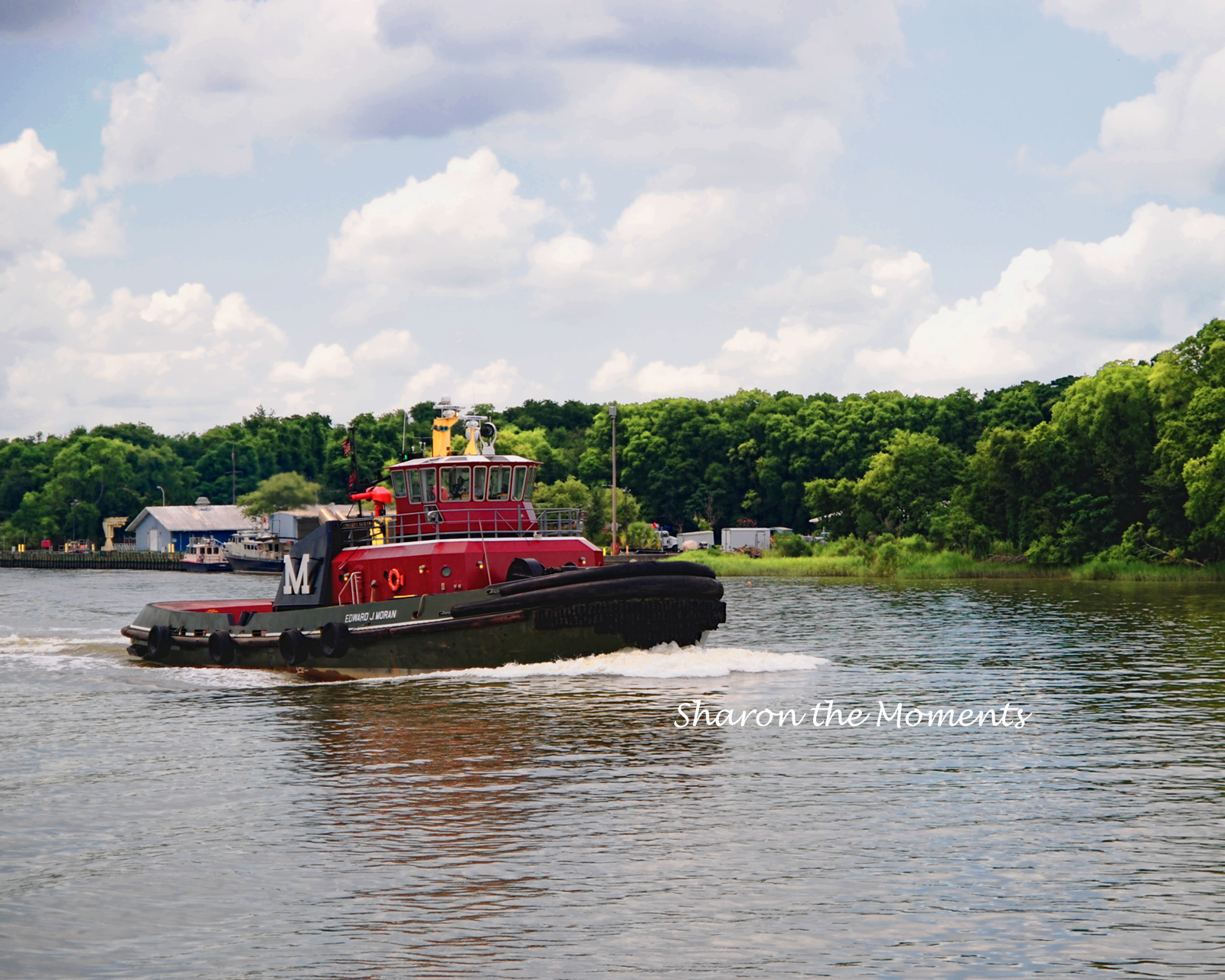 There are tables and chairs set up on both the upper and lower decks for your seating preference, noting the upper deck is open air while the lower level is air-conditioned all with panoramic views of the beautiful low country. There is a full crew on board, along with a full bar and other light refreshments for sale as well as restroom facilities.
Whiling cruising on board, we chose to sit on the upper deck during the early morning cooler weather. After our ninety minute morning cruise, we docked right on Market Street in Downtown Historic Savannah, Georgia.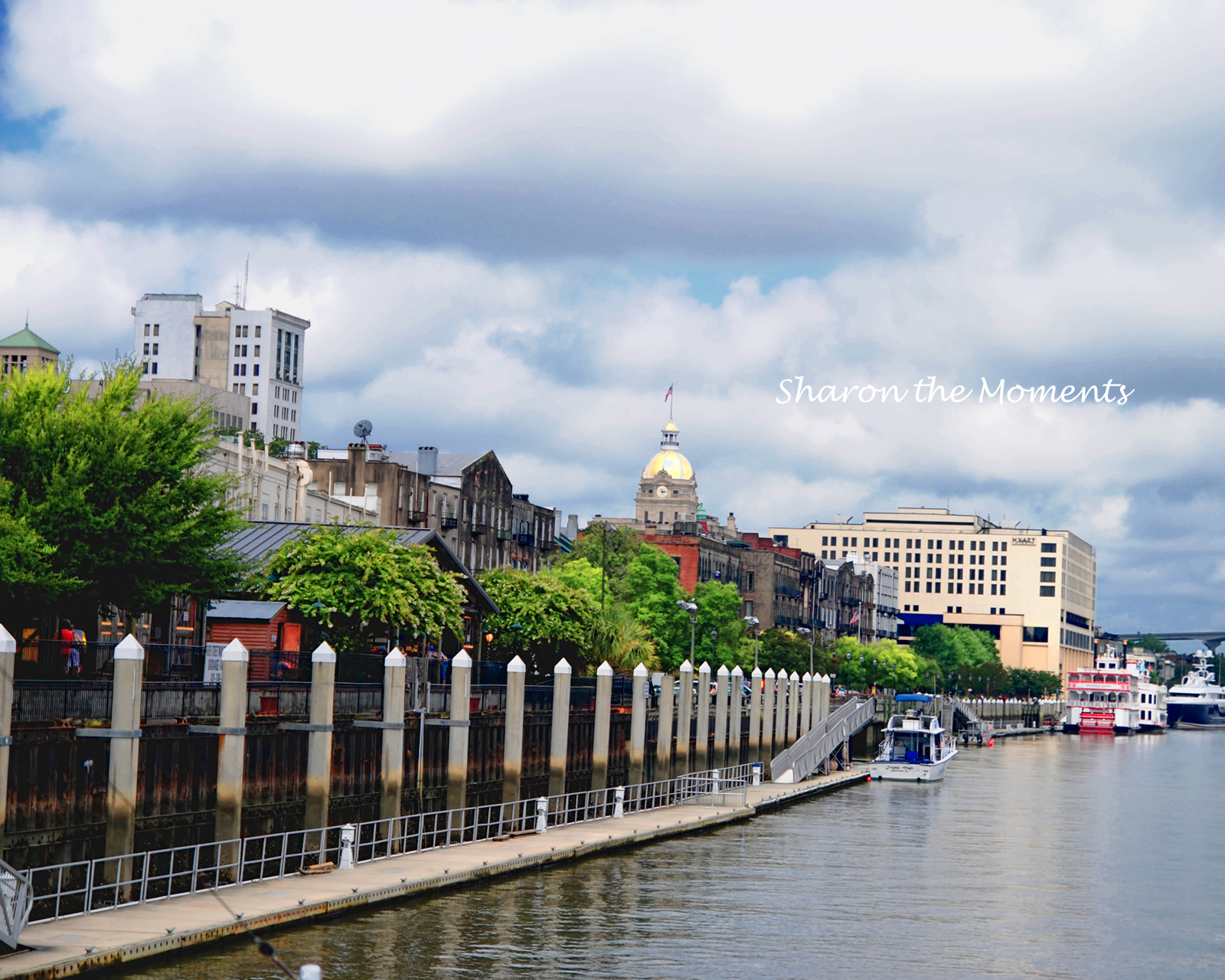 As we exited the vessel, there were Old Savannah Trolley Tour staff to greet us and assist us in boarding an On/Off Trolley.
The Historic Savannah Cruise has exclusive arrangements with the Old Savannah Trolley Tours, thus prior to arriving in Savannah, the staff walk around the vessel selling discounted tickets ($21 for adults and $11 for children) for the trolley tour once you disembark on River Street.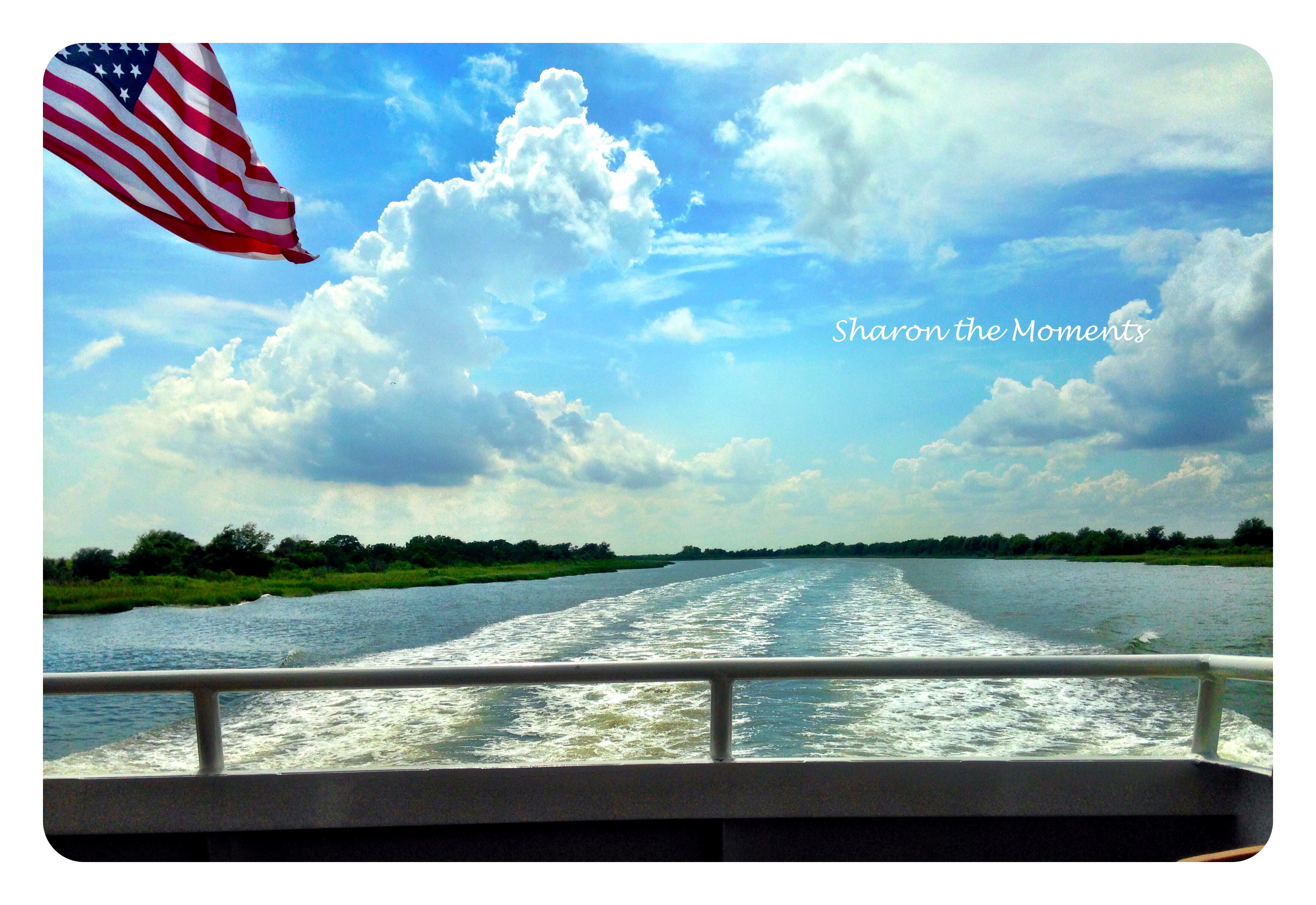 Overall, we had a wonderful day and the weather held out for us.  It was hot and humid but that is expected in this part of the region in the middle of July.   My family all agreed that we made a great decision booking with Vagabond Cruise and would recommend this cruise if you have the opportunity.
And we loved the wonderful southern hospitality …