Remarkable Ohio … Ohio Historical Marker #94-25 Original Port Columbus Terminal
After my curiosity and interest got the better of me, one morning I stopped to snap a quick picture of a Ohio Historical Marker. This marker is located near the current Port Columbus Airport on the east side. This marker indicates the building was the original Port Columbus Airport Terminal from 1929 to 1958 founded by the people of Columbus. This is where the first transfer point transcontinental passenger service (actually operated by the Pennsylvania Railroad). While this building is a far cry of the now Port Columbus International Airport, it was a lovely building in the day.
Turns out there is an entire site dedicated to the 1447 historical markers located around the state of Ohio. Remarkable Ohio not only lists all the markers in details, but it also tell how one can go about getting a Historical Marker issued.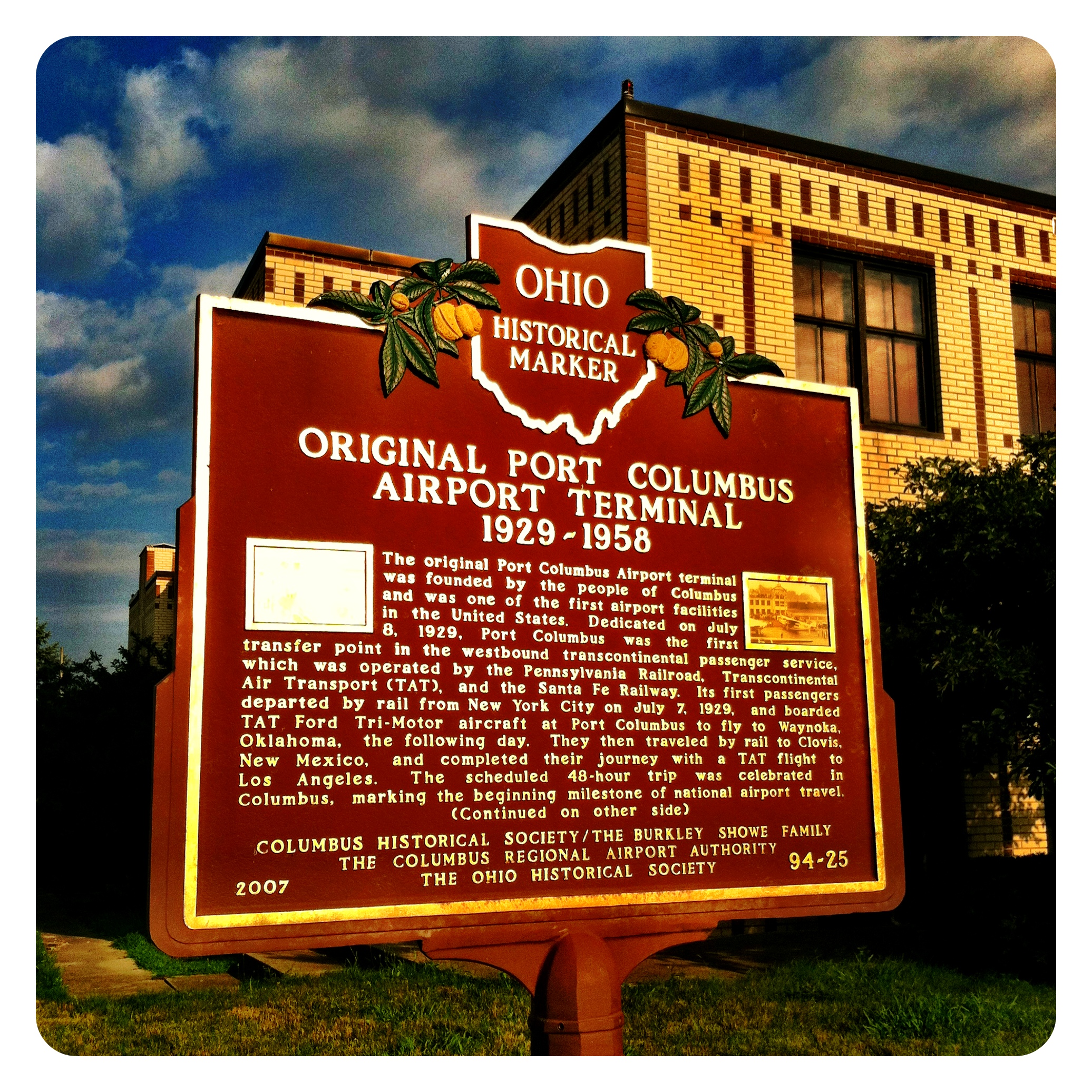 So what started off as a curious need, turned into something quite interesting, challenging and something kind of fun as well!
Remarkable Ohio. What have you seen?