Running the Hot Chocolate 5K Run
Today was the day … it had finally come. The Hot Chocolate 5K race had a staggered start with the faster paced runners starting off first; then about every three minutes the next group will begin and so on. My actual run time is marked with the timing child in my racing bib. Stepping over the start marker starts my own time clock (regardless of the race time) and then stepping on (or over) the finish marker line will stop my time clock. I kept track of my time using my smart phone but also knew upon finishing, the race website usually posts all results shortly after the conclusion of the race. I like to use my running app Fitbit (or MapMyRun) for both my distance traveled and my time.
My original goal was to just finish the race; whether I had to walk, run or crawl. There were moments when fear set in and I was not sure my training had prepared me for this race. Then, it was time to trust.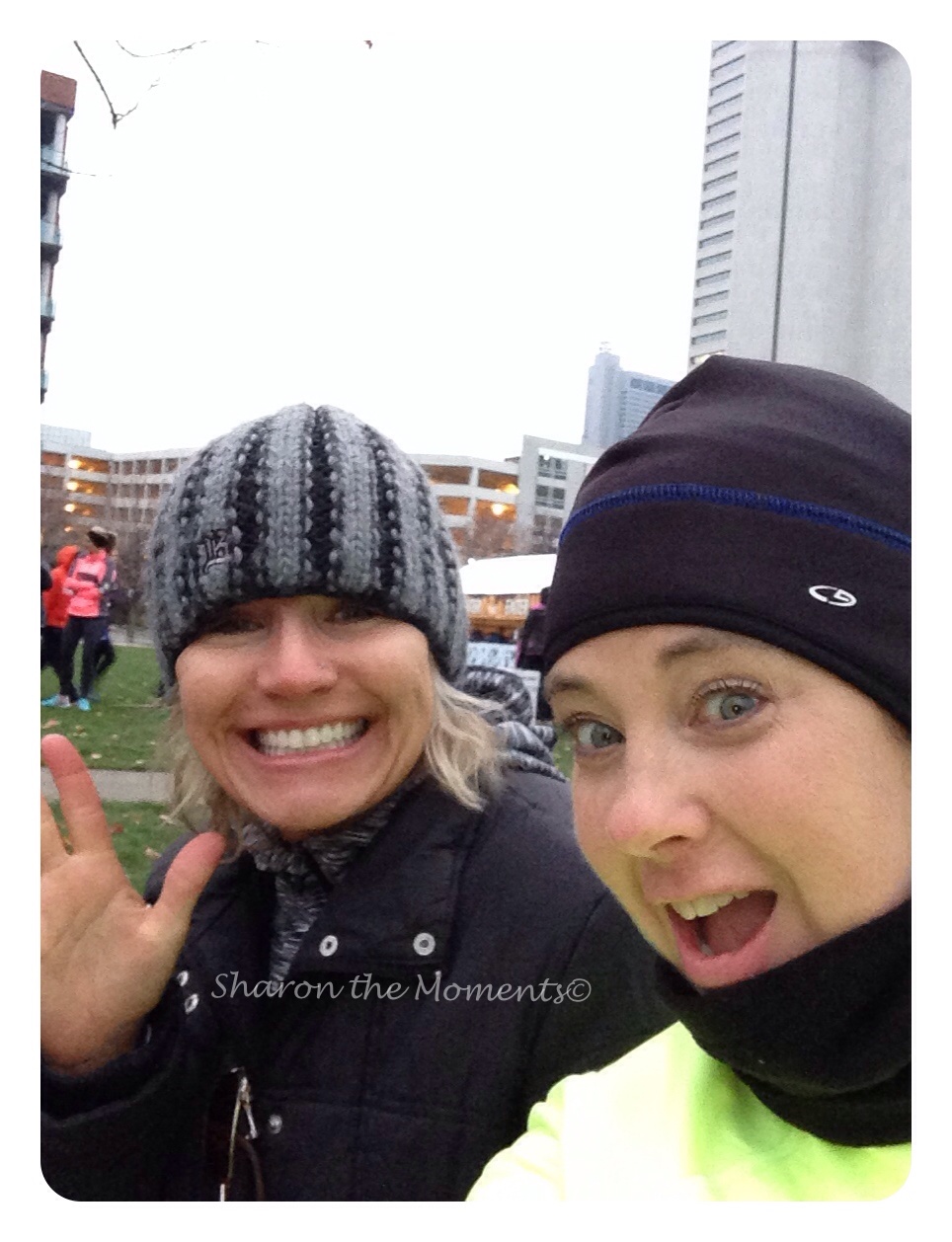 A friend registered to run the race with me and she became my inspiration; running by my side most of the race. I knew I needed to set my own pace and be kind to myself but also not let the fear talk me out of doing what I believed I was capable of … finishing this race. I pushed myself, but also knew when to listen to my body, slow down and walk for a bit. This was OK. It was all going to be OK.
Along most run routes, the mile markers and course route are clearly visible and friendly volunteers are stationed throughout the course to provide positive reinforcement to all runners and walkers. Sometimes, have a stranger shout words of encouragement or simply clapping for you can mean the difference between wanting to give up or picking it up!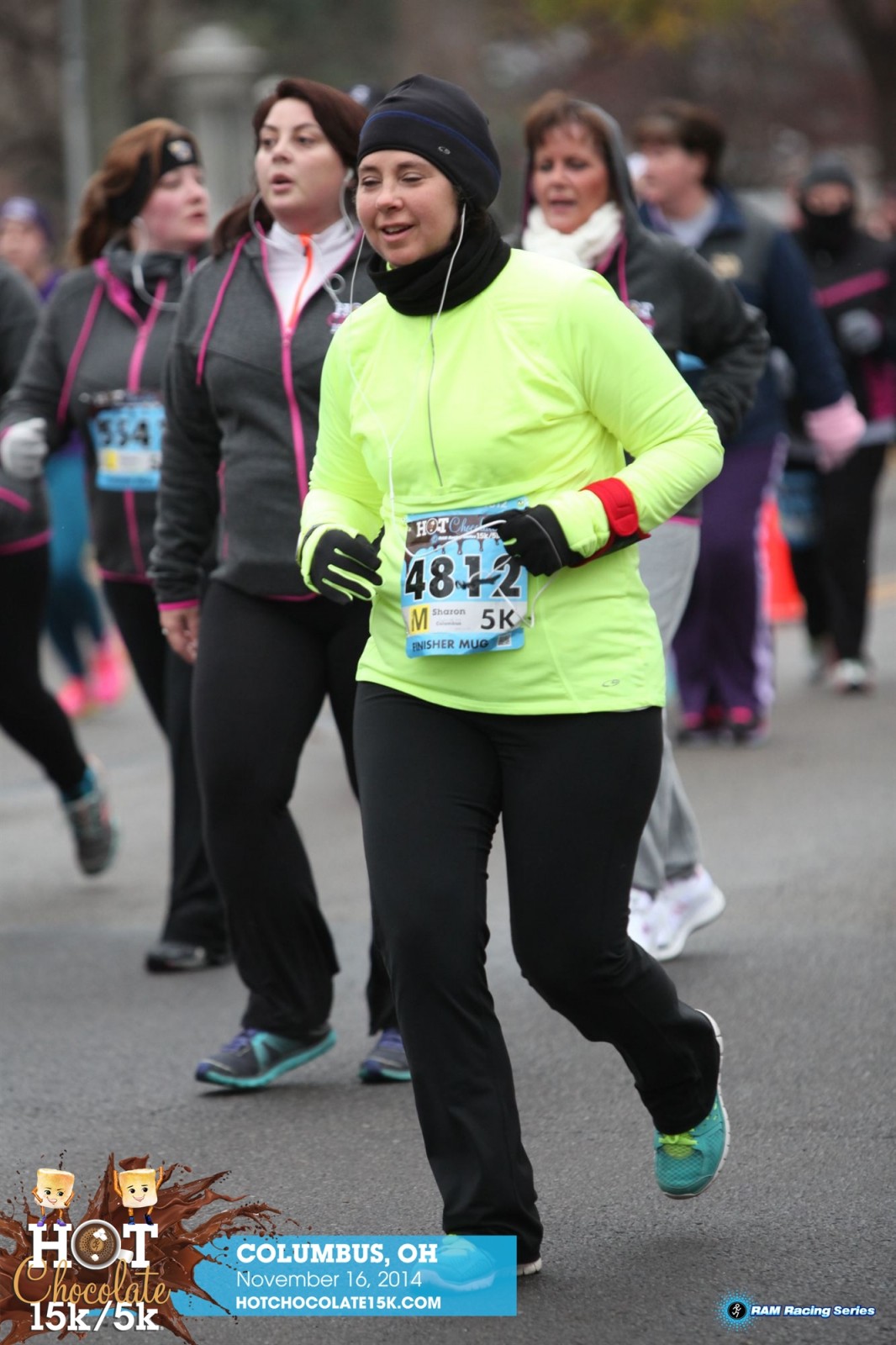 Then it happened … I crossed the finish line on my own two feet. I had worked for this the past several months; my training was paying off in great rewards.
These last 3.1 miles were long; were difficult, but was nothing I couldn't handle and paid great rewards! It was the best feeling in the world and I knew my dream of becoming a runner had come true.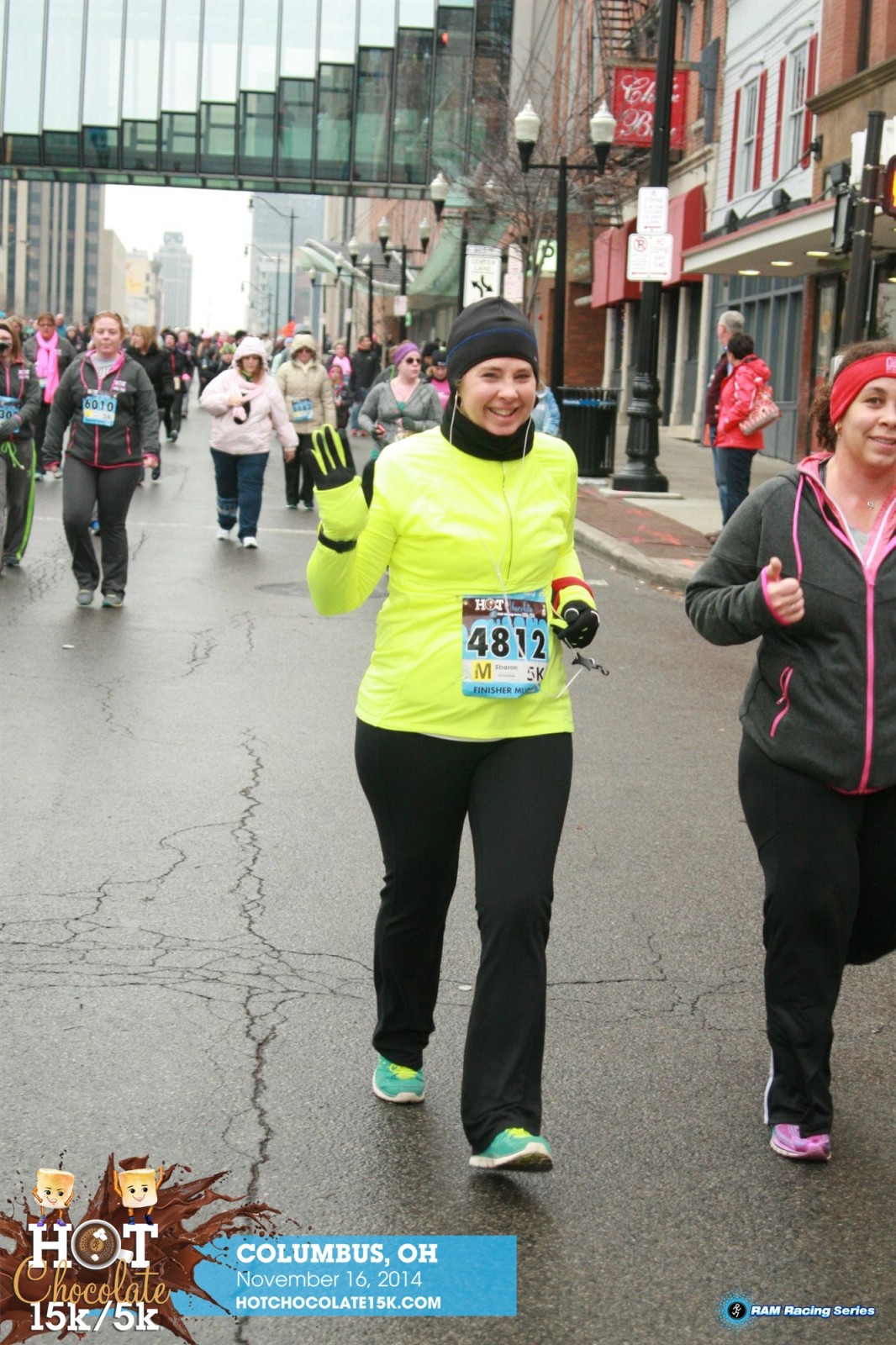 Now for the fun part … the Chocolate!! One deciding factor about choosing this race was the Chocolate reward at the finish line. How can I pass up hot chocolate fondue with treats for dipping?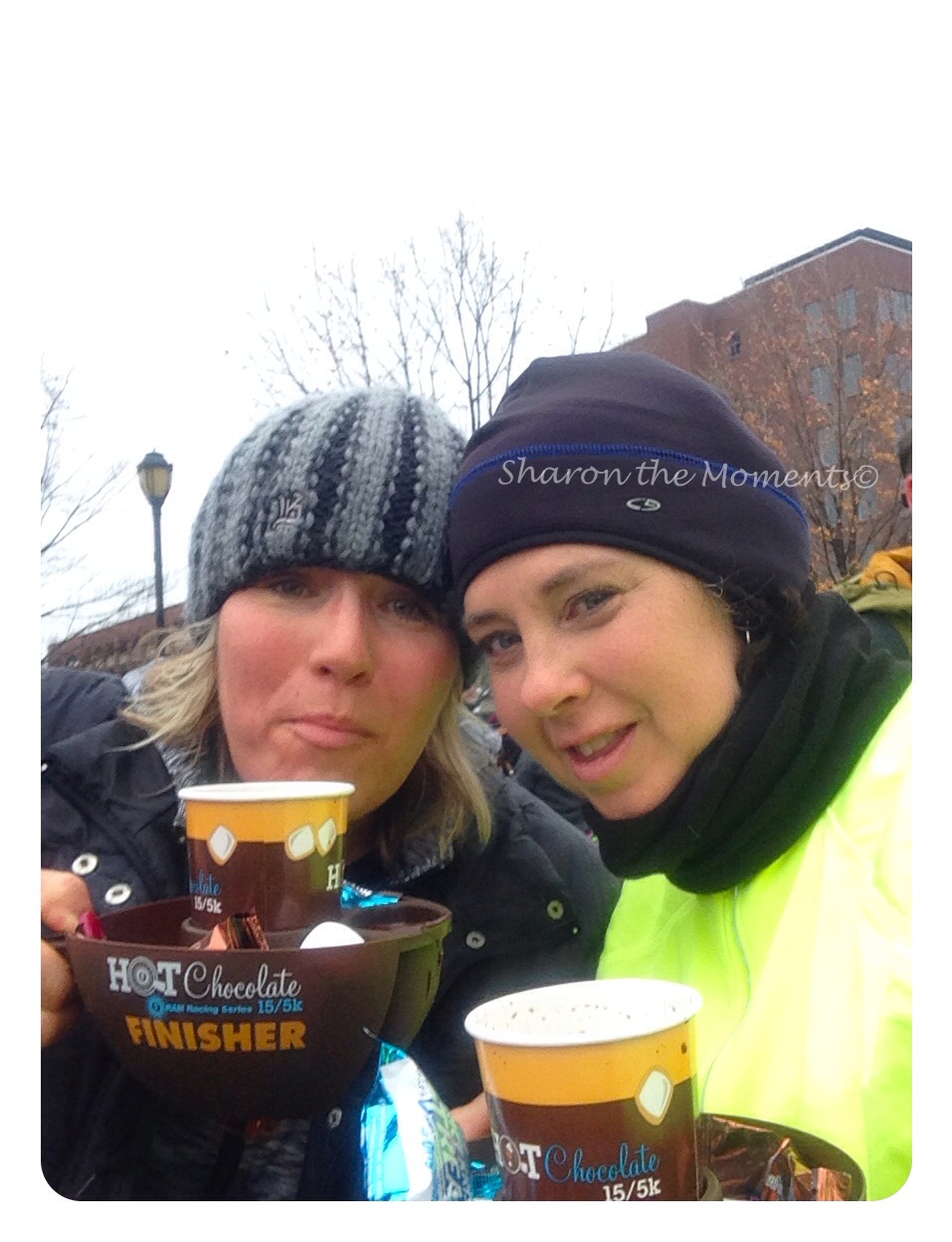 I will say that overall, it was a great experience for my first 5K and truly set the tone for my future races. I have set personal goals and was able to achieve these goals and make new runner goals for the future. This race also set my PR (Personal Record). I know have my base line to mark my improvements.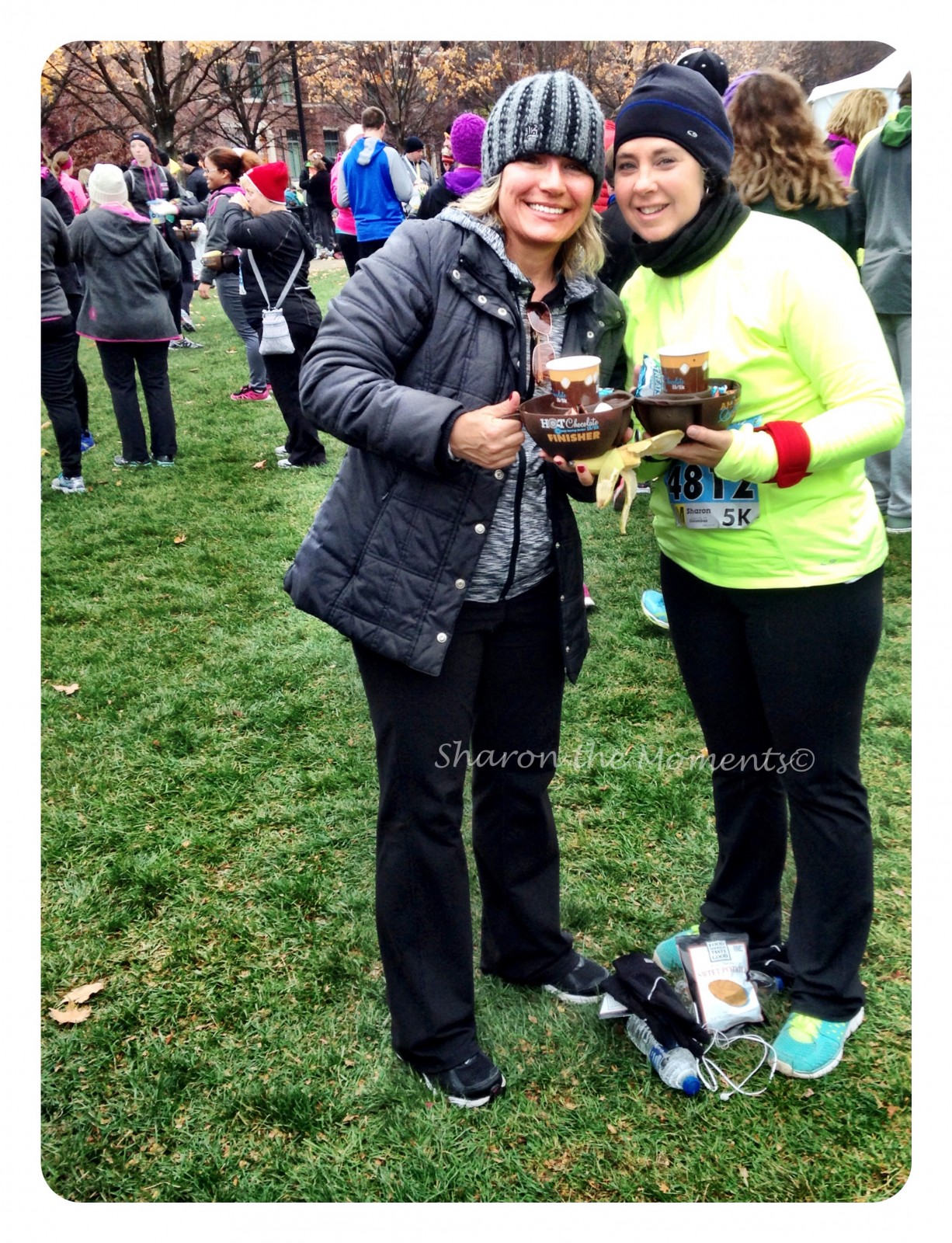 My Run Stats:
♥ Female 45-49 282/495 runners. Run completion 43:51. Average 14:07 minute mile