Favorite Photo Friday ™ in Cedar Point Sandusky Ohio
09.26.2014  || Favorite Photo Friday ™ September is coming to a close and for most folks in the Midwest, it seems time to say good-bye to those hot summer days and all the excitement of summer adventures.
But for those who love Autumn,  Halloween and Rollercoasters,  your fun doesn't have to come to an end just yet!  This week's Favorite Photo Friday is dedicated to the Rollercoaster Capital of the World, Cedar Point.
Sometimes life throws us curve balls but things always have a way of righting itself… just like these folks riding the Mantis.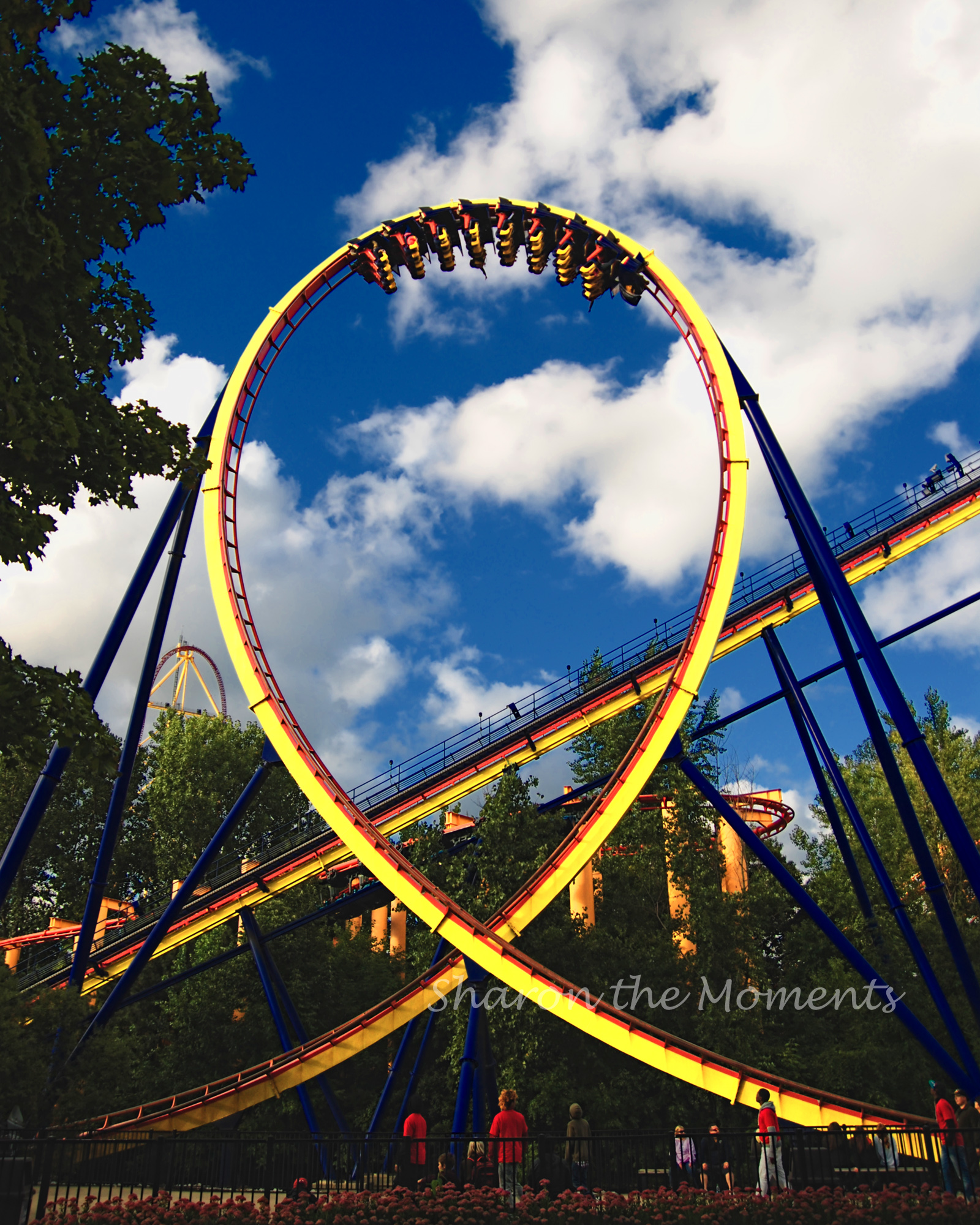 I love how this ride is over is a mere one-hundred sixty seconds that includes a 145 foot climb, followed by this 119 foot giant loop that guarantees what goes up …  must come down.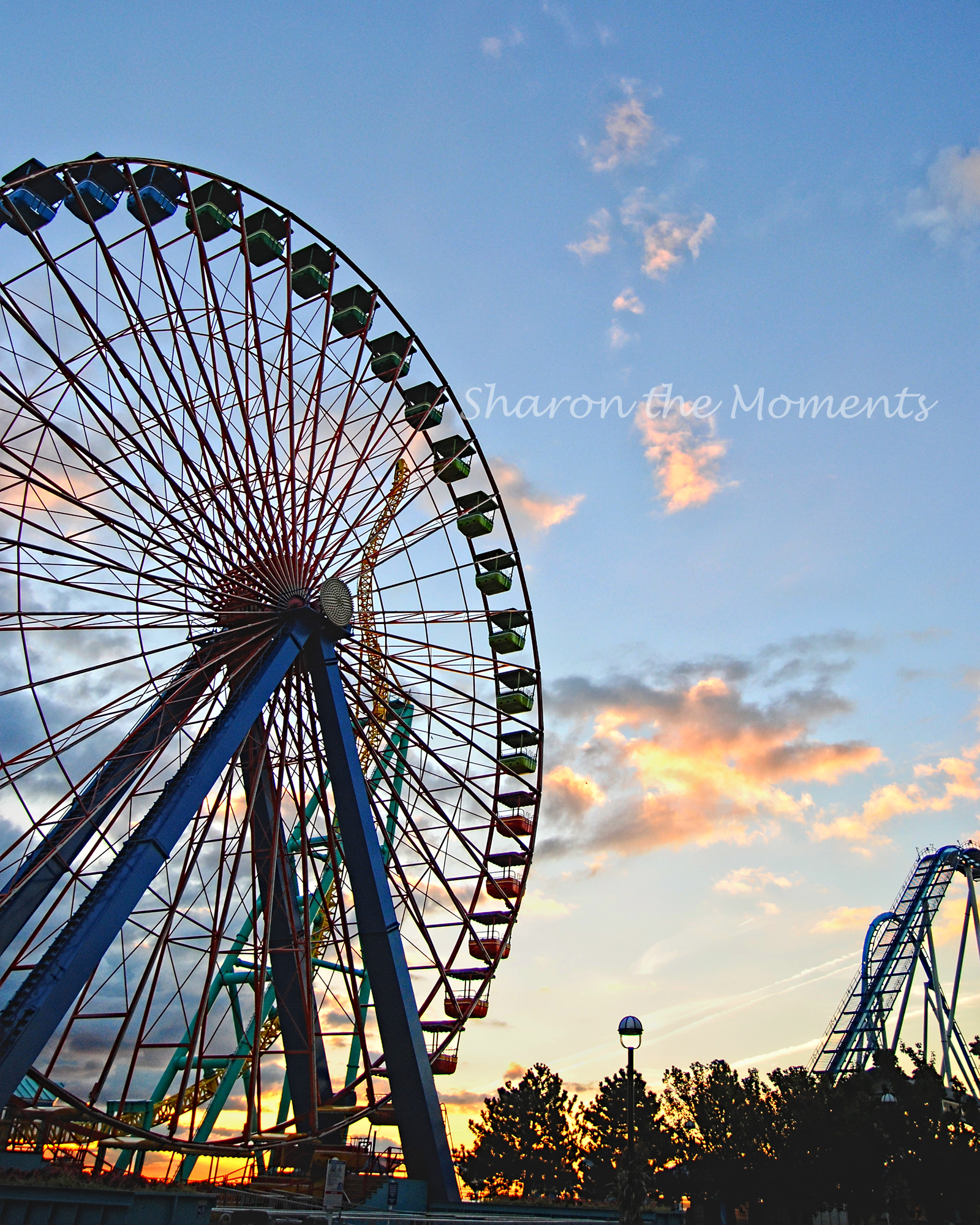 However, if you are the more faint at heart type, you might be interested in riding in one of the thirty-six passenger cabins on this giant Ferris Wheel that travels 136 feet in the air for a spectacular view of the Lake Erie Shores & Islands!
Whether you are a thrill seeker or a chill seeker, this Favorite Photo Friday is all about enjoying fun with your family!
Favorite Photo Friday ™  is when I share an image that inspires me, that pushes the envelope, takes a look at a different perspective and just plain and simple, is one of my favorite photos.  Thanks. ©SharontheMoments.com