Favorite Photo Friday ™ … For the Love of October
10.06.2023 || Favorite Photo Friday ™
For the love of Fall, flannels, football and pumpkins, and the Sunflowers too. For the love all things October. I love me a beautiful Sunflower; the goldfinches are in heaven feasting on the heads full of seeds; the colors so bright against the crisp air and cozy blue sky and the bumble bees are busy at work as well.
October is such a wonderful and gorgeous time of the year in Ohio. Time for sitting by the fire, working on quilts and attending retreats. Whatever it is that bring you joy in the month of October, may your cup runneth over.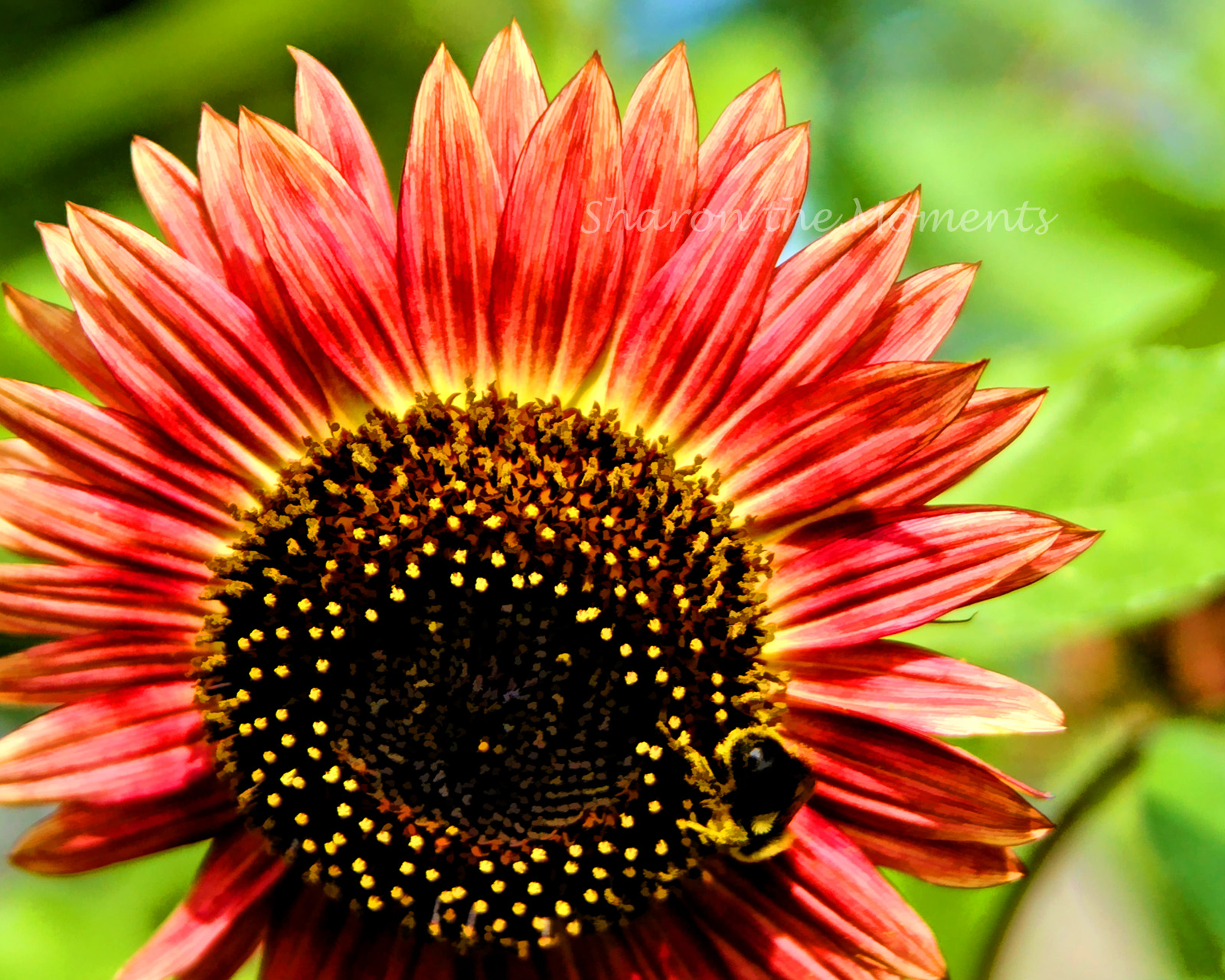 Favorite Photo Friday ™ || An Image I took that inspires me, pushes the envelope, takes on a different perspective or just plain and simple, is one of my favorite photos. All images are the sole ownership of Sharon the Moments and cannot be copied or reproduced.
Click on and Sharon the Moments