Remarkable Ohio … Ohio Historical Marker #17-22 Cedar Point
I was in Erie County, Ohio a few weeks to visit Cedar Point in Sandusky, Ohio. Walking through the park, I learned that Cedar Point is the second oldest amusement park founded in 1870. To read more about it, be sure to read my post Cedar Point.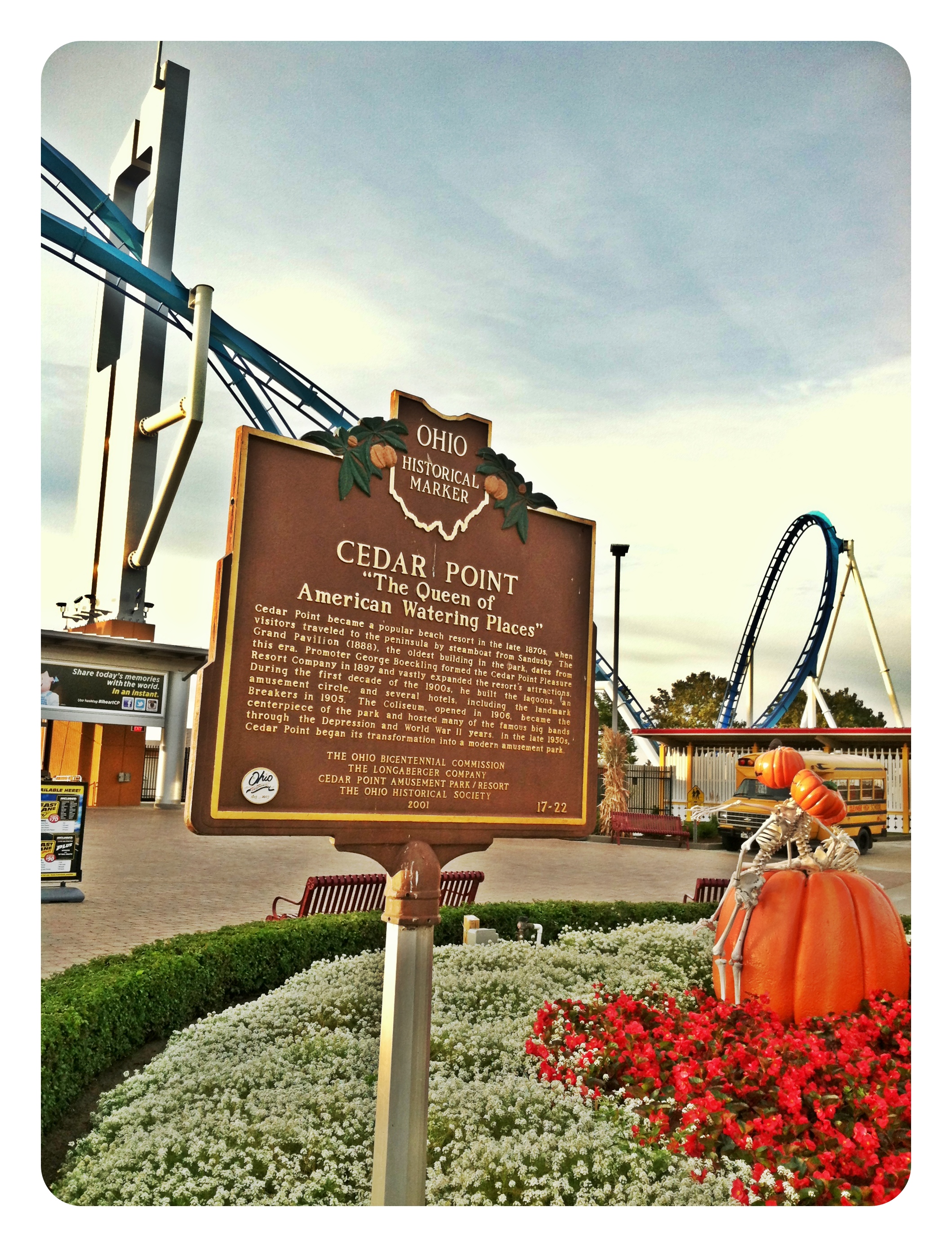 The history of thrill rides at Cedar Point began in 1892 with the introduction of the peninsula's first roller coaster, the Switchback Railway; to learn more about the history of Cedar Point, read here.
To be honest, it was very cool indeed to be standing next to the historical sign for Cedar Point and have the newest rollercoaster Gatekeeper in the background.
Remarkable Ohio is an entire site dedicated to the 1447 historical markers located around the State of Ohio. What remarkable markers have you seen?