Holiday Inn Express & Suites Port Clinton Catawba Island OH
My family and I recently visited the Lake Erie Shores & Islands area for some rest and relaxation. We stayed at the Holiday Inn Express Port Clinton /Catawba Island for just that.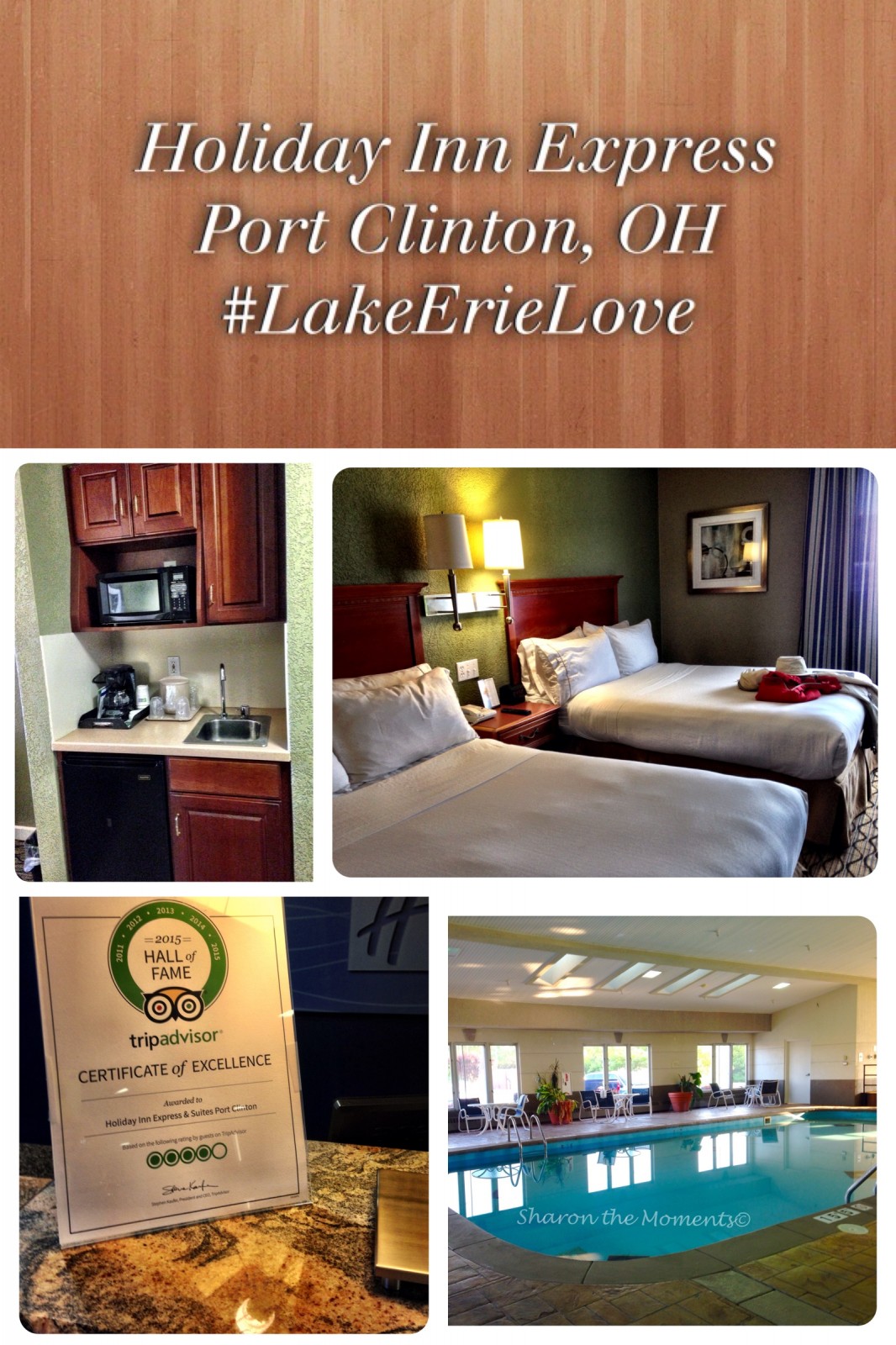 We wanted to explore the area of Lake Erie Shores & Islands for several days and desired a hotel with all the comforts of home, close to local attractions such as Put-n-Bay, Cedar Point and African Safari Wildlife Park , and was both clean and affordable. Meeting everything on our wish list, we stayed at the Holiday Inn Express with its numerous amenities.
With over a 100 rooms available and open year round; or whether traveling for business or traveling for pleasure, the Holiday Inn Express can provide for all your needs.
The hotel amenities included:
Free Shuttle to the Port Clinton Jet Express Dock
Free Continental Breakfast
Fitness Equipment
Indoor Pool
Laundry Facilities
WiFi/Internet Access
All Non-Smoking
Indoor and Outdoor Common area with Chairs, Sofas and Tables
In-room Microwave, Refrigerator, and Coffee Maker
Convenient location to many local attractions (Including Miller Ferries to Middle Bass Island)
In addition to all these great amenities, the Holiday Inn Express is also ADA Accessible; received a Three Diamond AAA rating, and the TripAdvisor 2014 Certificate of Excellence.
When we checked in, we were greeted with a friendly smile by Isaac at the front desk. He was welcoming and provided information on the area attractions, local restaurants and made a few suggestions for our family. Once settled into our room, we took Isaac's advise for a dinner at a near by Irish Restaurant.
Following dinner, we decided to take a dip in the indoor pool. Being a mom, I was pleased with the cleanliness of the pool and surrounding area. I also loved the fact pool towels were provided so we didn't need to bring any from our room.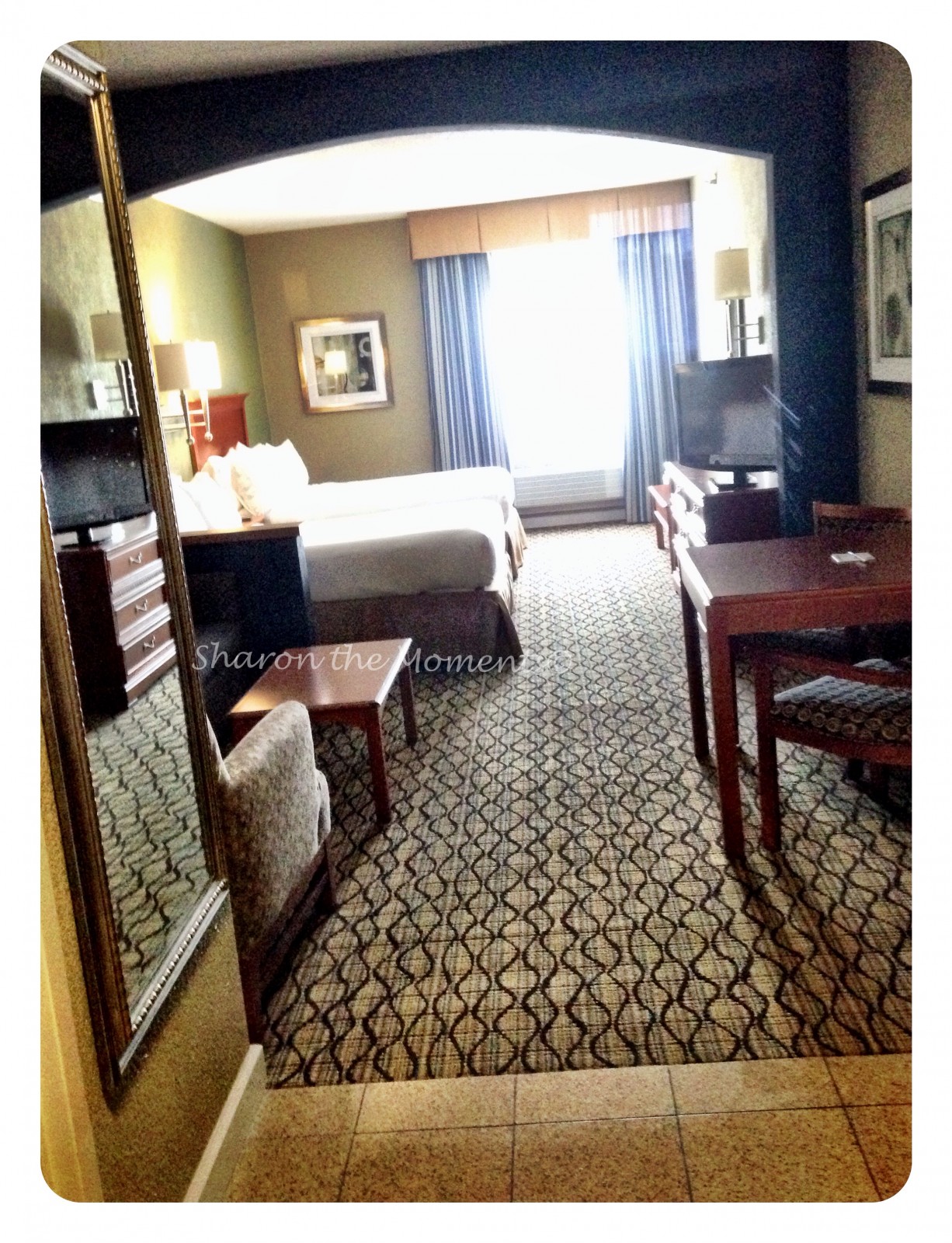 We then decided to explored inside the hotel grounds to view to fitness room, the laundry facilities and the office with printer. It was obvious the hotel common areas and our room were well maintained and were inviting as well .
Our room slept four comfortably. We had two double beds along with a sitting area which had a sofa bed. In addition, there was a table to place food or your laptop. There was plenty of room for my family to stretch out and not feel crowded in the room. We had brought some snacks and drinks from home; it was nice to be able to make popcorn, fix a beverage and have plenty of room to relax with the family.
This hotel/room would be ideal for a girls weekend getaway, or a boys overnight stop before heading to Put-n-Bay with the boat or just a nice getaway for the entire family. Being the hotel is so close to many great Lake Erie Shores & Island attractions, this is a must stay on any list.
Note: Holiday Inn Express & Suites – Port Clinton hosted my family for a one-night stay to facilitate my review. Opinions are solely mine and 100% honest.