A Weekend of 5Ks Races and The Mommy Mile
A few months back, I had signed up to run two 5K races in the same weekend; one on a Saturday morning and the second on Sunday morning. At the time, I thought with all my training and continued high intensity interval training, I could do this! I knew that Saturday's race would be a much smaller race with only about seventy-five runner/walkers. My son really wanted to run this particular race because of the smaller size and I felt more comfortable letting him run at his pace (without me) and still maintain his safety.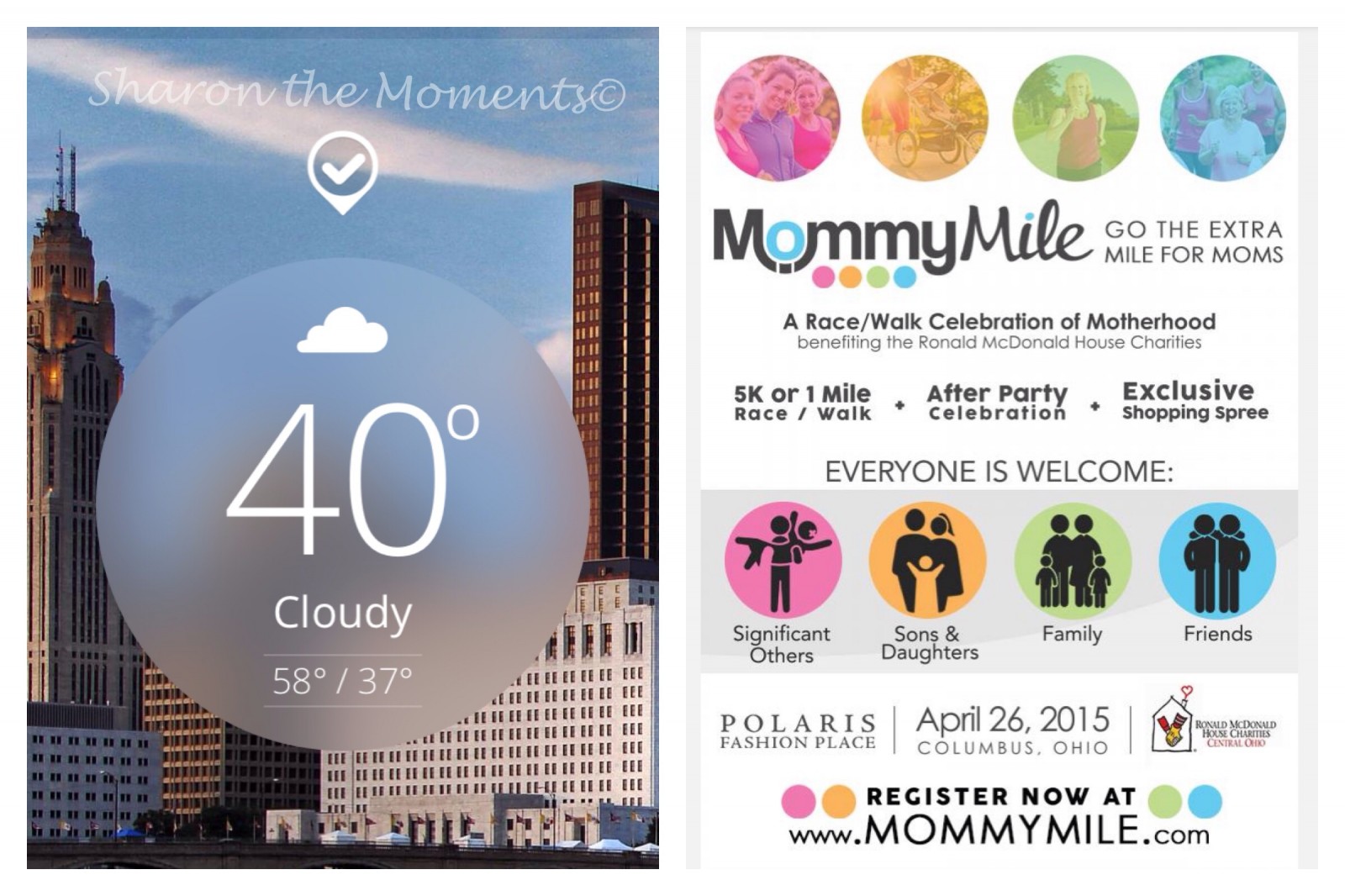 Sunday's race was the Mommy Mile celebrating moms and all things mother related. There would be children, spouses, siblings, parents and friends cheering on their person. There would be grandmothers adored by their daughters, there would be a champagne toast to race finishers and private shopping hours for all runners. There would be music, entertainment, and door prizes and of course, the coveted finishers medal so there was no way I was going to forgo this run!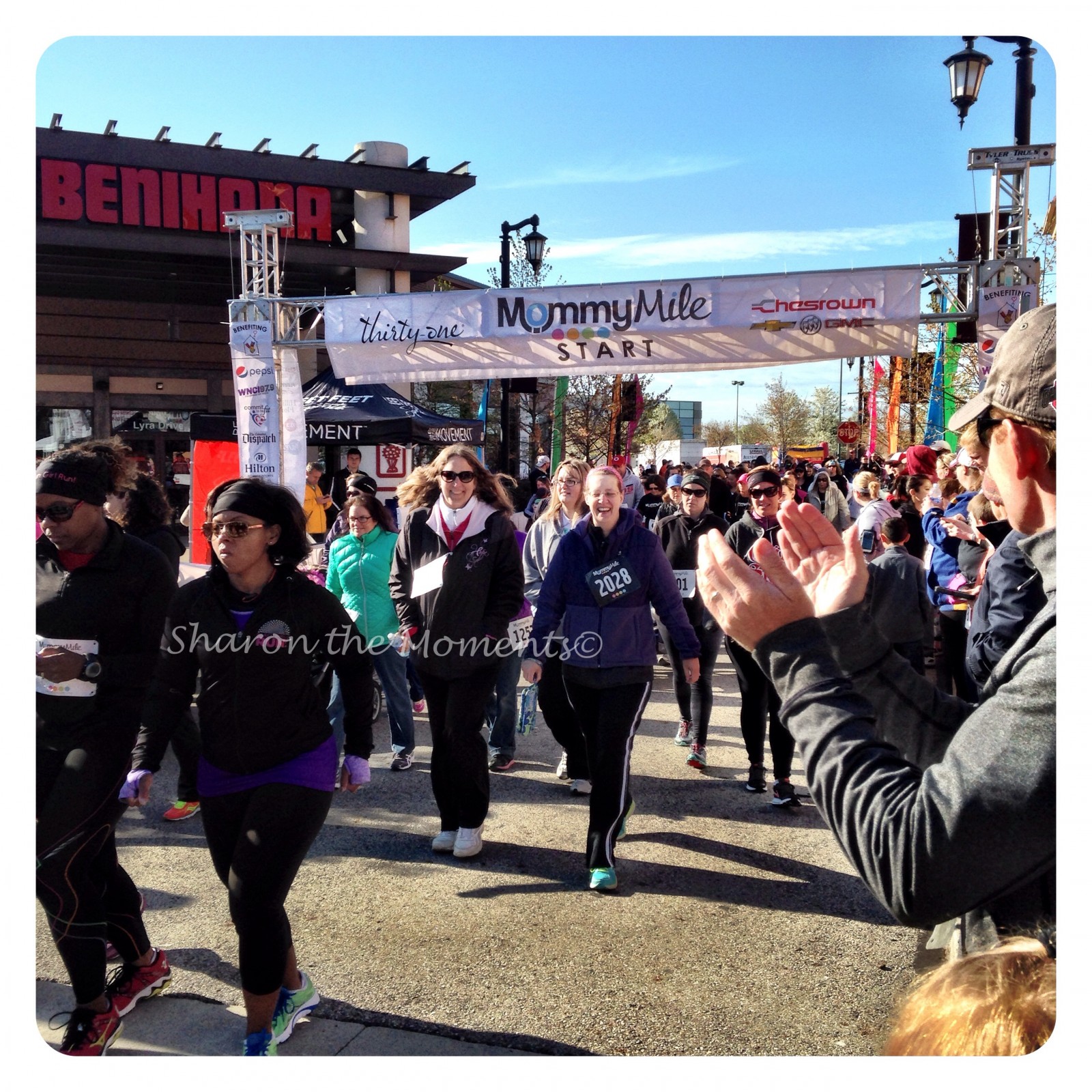 Those were my exact words I said aloud as I reminded myself about a mile into Sunday's run.
I was tired.
I was sore from my race the day before.
I was hungry.
I was digging deep to find my inner strength and was struggling to locate it.
Then I thought …
You got this girl! Get this done!
Even if you must walk, you will cross that finish line!
As with any run, there can be good days and there can be not so good days too. One thing I have learned through my time spend running is that I have plenty of thinking opportunities. Even with the ear buds playing the most positive and upbeat music in my ears, there is still time to think and ponder. I have always known that I am my own worst enemy throughout my life holding myself to a higher (perfection) standard than anyone else. The great thing about my running is that it has provided me the time to be forgiving of myself. It is OK to push myself; it is OK to be afraid; it is even OK to want to improve my mile pace time. The Mommy Mile after all was a race about me (OK … not exactly for me per say but me) as a mom, me as a solo mother, and me as a new person in the world of runners interested in celebrating moms. This was my race to finish and that is what I was going to do.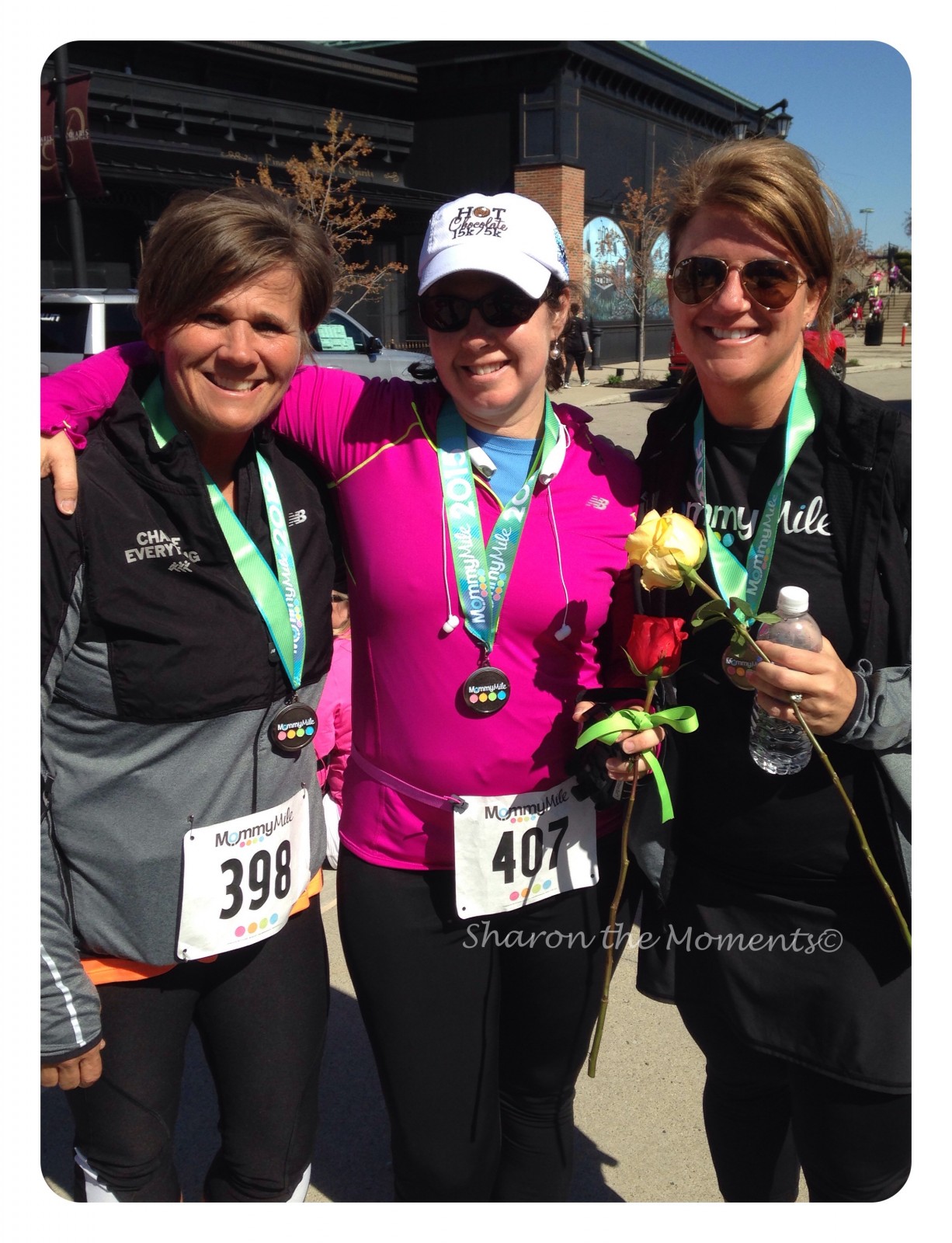 I was able to maintain what I thought was a good consistent pace through mile one and into mile two. The third mile I ended up walking more than usual but once I rounded the corner towards the end of mile three; I heard all the cheering and could see the finish line. I kicked it into high gear and was able to sprint that last 1/10 mile to cross the finish line. I finished with a time of 41:59, placing 90th of 147 in my gender and age group.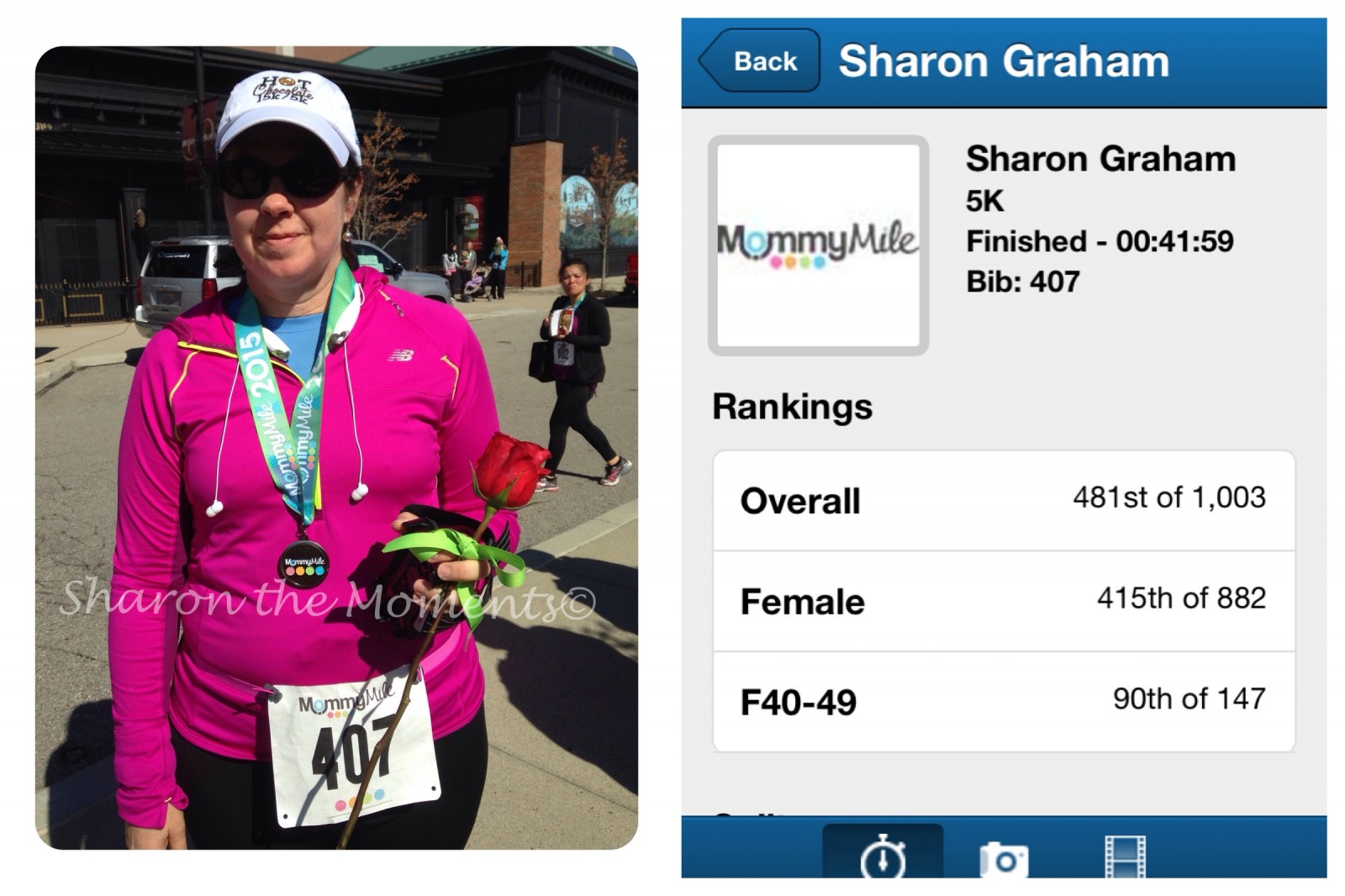 And Done! I have another 5K in the books and a finish time I am happy with!
Nevertheless, there is no rest for me this week as I also signed up for the (Columbus) Capital City Commit to be Fit 5K in just six more days. Bring it on …