Remarkable Ohio … Ohio Historical Marker # 38-9 Poets Shack
As my son and I continued several road trips through out Ohio for College Visits, we toured the home of the RedHawks, Miami University in Butler County, Ohio. Not only was a beautiful campus in Oxford Ohio our tour was very informative. But what I didn't know about the University was the history of the Poet's Shack.
It is always fun and interesting to read and see all the Remarkable Ohio History.  To learn about all 1447 Remarkable Ohio Historical Marker sites, click here.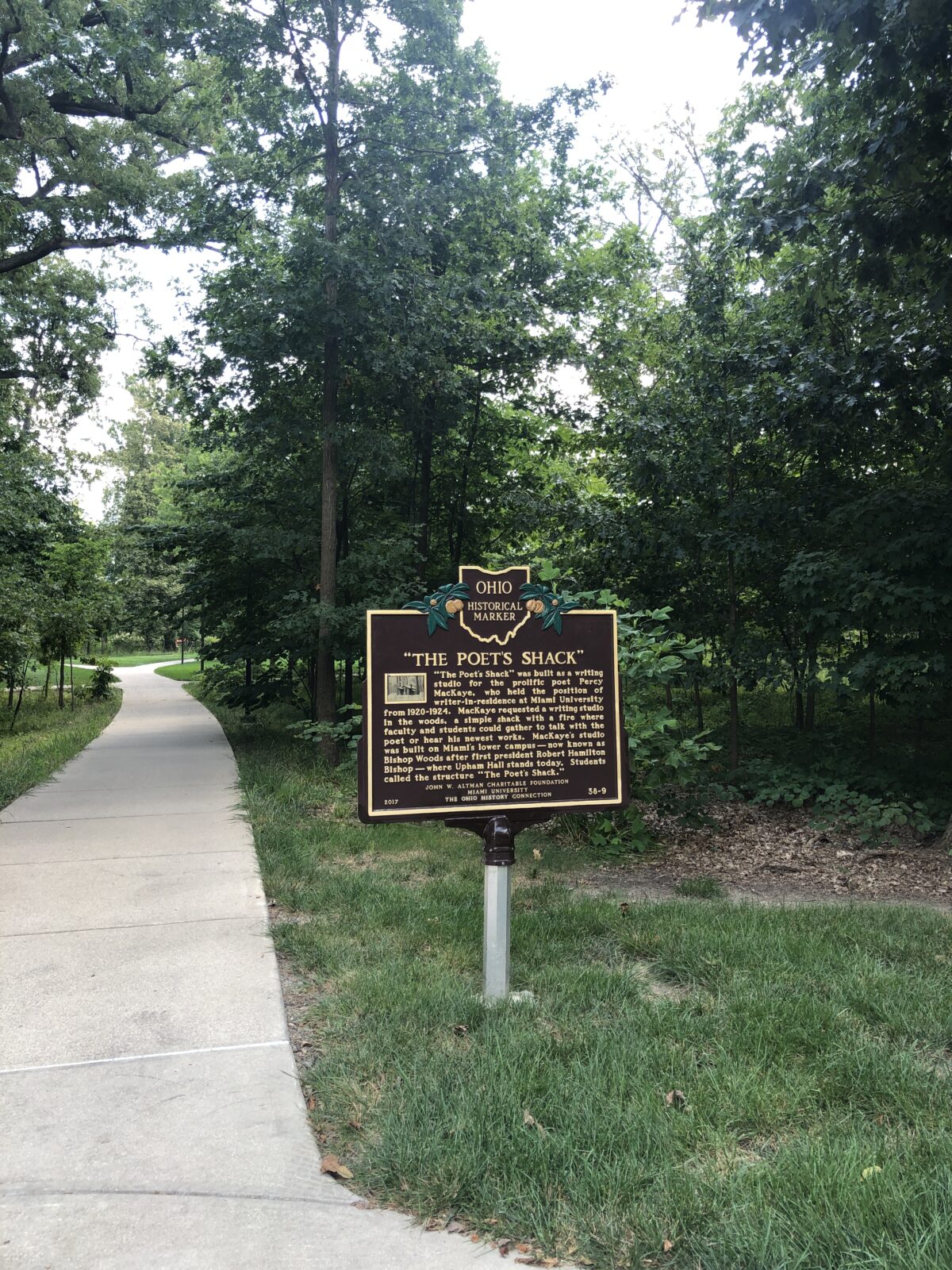 As we walked though out the campus, enjoying the scenery, there it was. An Historical Marker about the Poet's Shack. Of course, we were intrigued.
Seems this Poet's Shack was build for the prolific poet Percy MacKaye as a writing studio. He was the writer -in-residence in from 1920 to 1924. MacKaye asked for a simple shack where faculty and students could get together to talk with him and listen to his recent writings. Basically he wanted a studio in the woods. The studio was built on the University's lower campus, which is now known as Bishop Woods after first president Robert Hamilton Bishop. Students refer to the structure "The Poet's Shack." The structure is no longer there, but once stood where Upham Hall stands today.
During MacKaye's time in "The Poet's Shack", he produced the well-known poems such as "The Trees of Miami" and "An Ode to the Universities".
So, whether you are a huge Ohio history buff or just want to learn more about our great state, be sure to stop and read the Remarkable Ohio Historical Markers as you pass by when traveling.
Love Remarkable Ohio. What remarkable sites have you visited?