Remarkable Ohio … Ohio Historical Marker #5-57 Erma Bombeck
With my son graduating High School this year, we have been on several road trips through out Ohio for College Visits. One warm Autumn Day, we toured Dayton University, home of the Dayton Flyers.
While walking on campus, we came across the Ohio Historical Marker for Erma Bombeck. Fancy that is was on the grounds of the University as well.
It is always fun and interesting to read and see all the Remarkable Ohio History. To learn about all 1447 Remarkable Ohio Historical Marker sites, click here.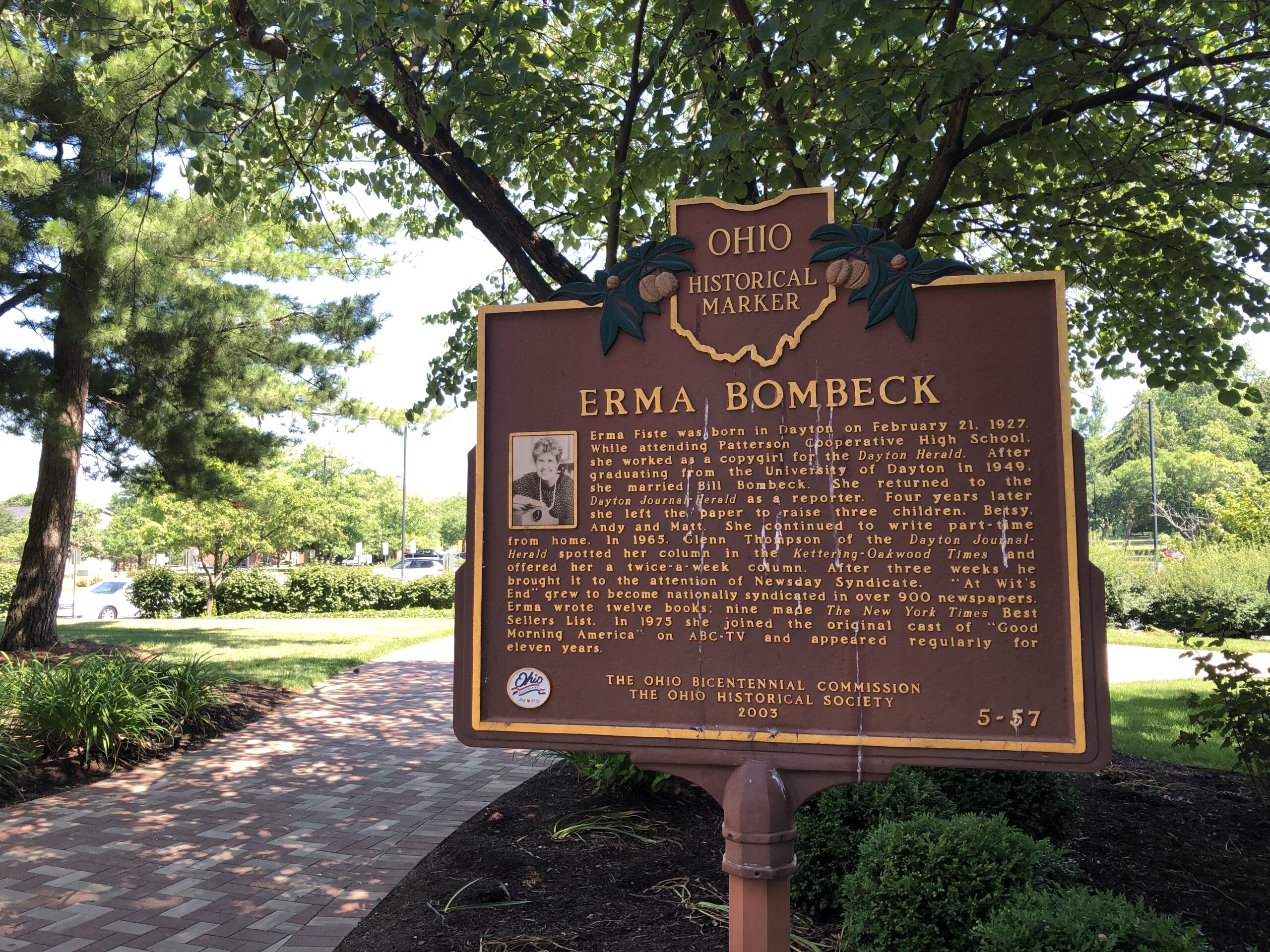 Only fitting that her Historical Marker is here since she was born in Dayton in 1927 and graduated from University of Dayton in 1949, she returned to the Dayton Journal – Herald as a reporter and married Bill Bombeck. Years later she left the paper to raise her children, meanwhile she continued to write from home when in 1965, the Herald offered her a twice weekly column where she wrote "At Wit's End".
After just three weeks, her column was then brought to the attention of Newsday Syndicate where it grew to became nationally syndicated in over 900 newspapers. She continued to write until she died from complications of a kidney transplant in 1996.
Every other year, the University of Dayton hosts the Erma Bombeck Writers' Workshop; the only one in the country devoted to both human interest and humor writing. Be sure to save the date for April 2024.