Remarkable Ohio … Ohio Historical Marker #95-25 The Charity Newsies
Living in Columbus most of my life, I love learning about local history in my hometown. The Charity Newsies Building just down the road is no exception. I drive by this building about every day of the week and marvel at the idea of such a philanthropic organization is so close to home.
The Charity Newsies Organization came about from a bitter cold day in December 1907 where a young newspaper boy stood in Downtown Columbus at the corner of High Street and Broad Street. At the time, several entertainers, George Baker and Harry Shunk discussed the areas needy children with C.C. Philbrick. Watching this young boy selling papers, they brought him into get warm. These men then decided to take the young boys newspapers and sell them for him on the street as they yelled "It's all for charity". After selling all the papers, they gave the money to the young boy. It was this moment the men realized the potential to raise money for the needy in Central Ohio selling newspapers.
Every year the first Saturday in December, Charity Newsies members stand on street corners through out the city, selling newspapers for the needy.
It is always fun and interesting to read and see all the Remarkable Ohio History.  To learn about all 1447 Remarkable Ohio Historical Marker sites, click here.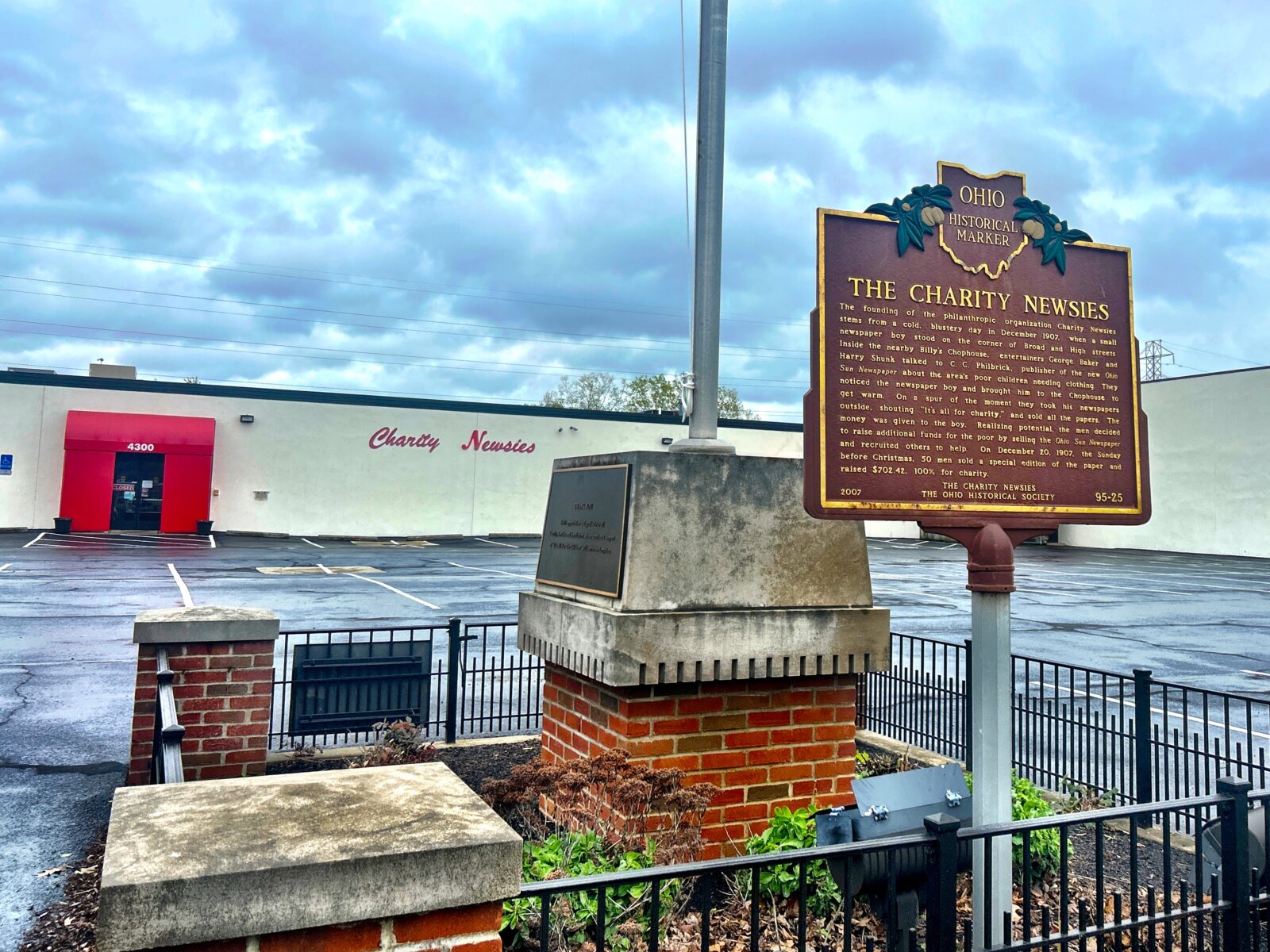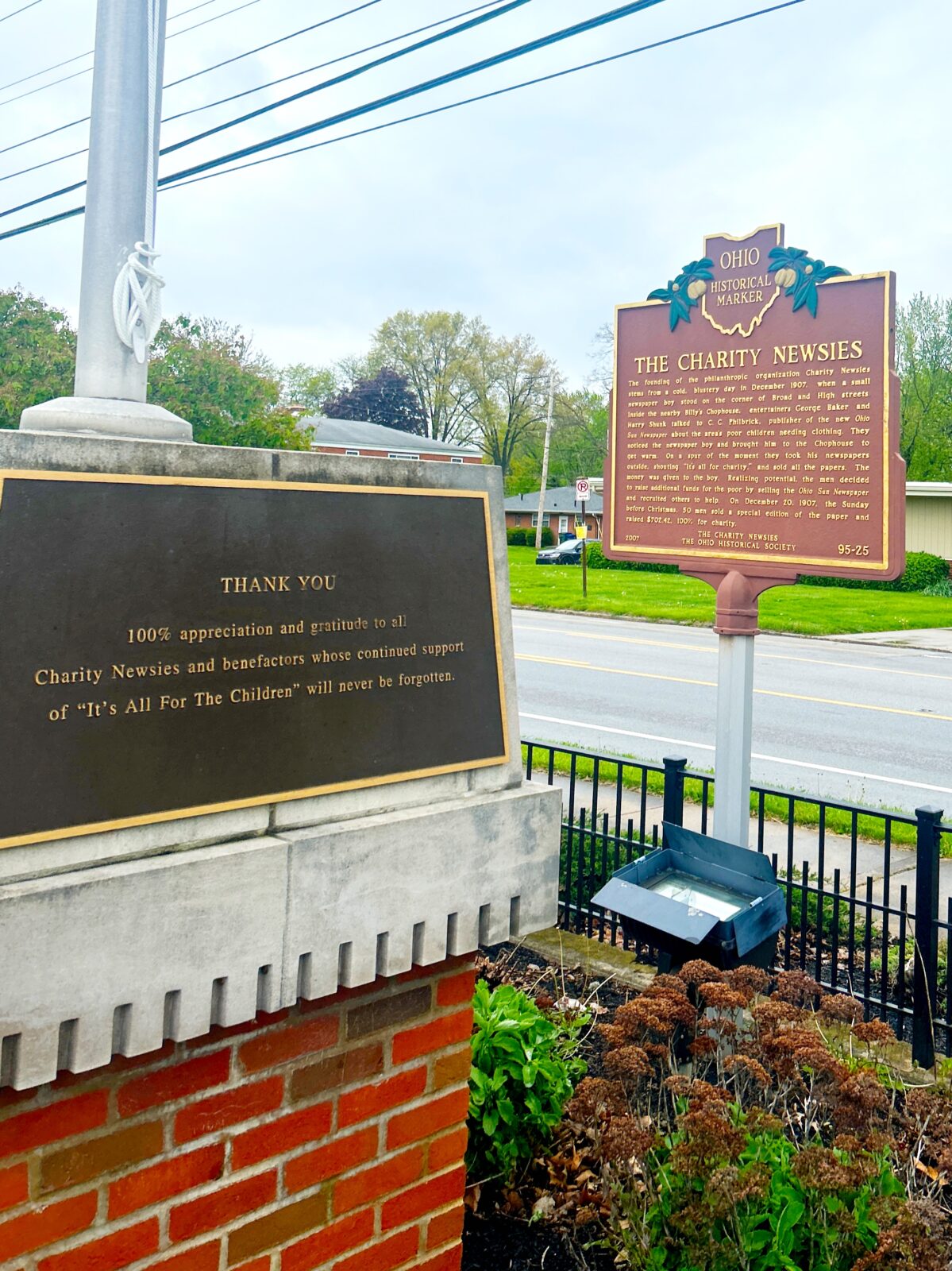 While this building is not located in Downtown Columbus, this is the site where the clothing and other donations are maintained. To learn more about how The Charity Newsies help the local community, to donate or are in need of assistance, click here for additional information.
So, whether you are a huge Ohio history buff or just want to learn more about our great state, be sure to stop and read the Remarkable Ohio Historical Markers as you pass by when traveling.
Love Remarkable Ohio. What remarkable sites have you visited?