Remarkable Ohio … Ohio Historical Marker #11-62 Lake Erie
While visiting Ottawa County and the Marblehead Lighthouse State Park, I came across this Remarkable Ohio Historical Marker at the waters edge. One of the five Great Lakes, Lake Erie located on the northern border of Ohio, is the 12th largest freshwater lake in the world. It is also the shallowest of the Great Lakes. In addition, Lake Eire is not only and important water resource for recreation and tourism, it is also known for its municipal and industrial, and commercial shipping use as well.
Lake Eire's shallow and warm waters, hosts a diverse and abundant fish of walleye, yellow perch and smallmouth bass.
It is always fun and interesting to read and see all the Remarkable Ohio History. To learn about all 1447 Remarkable Ohio Historical Marker sites, click here.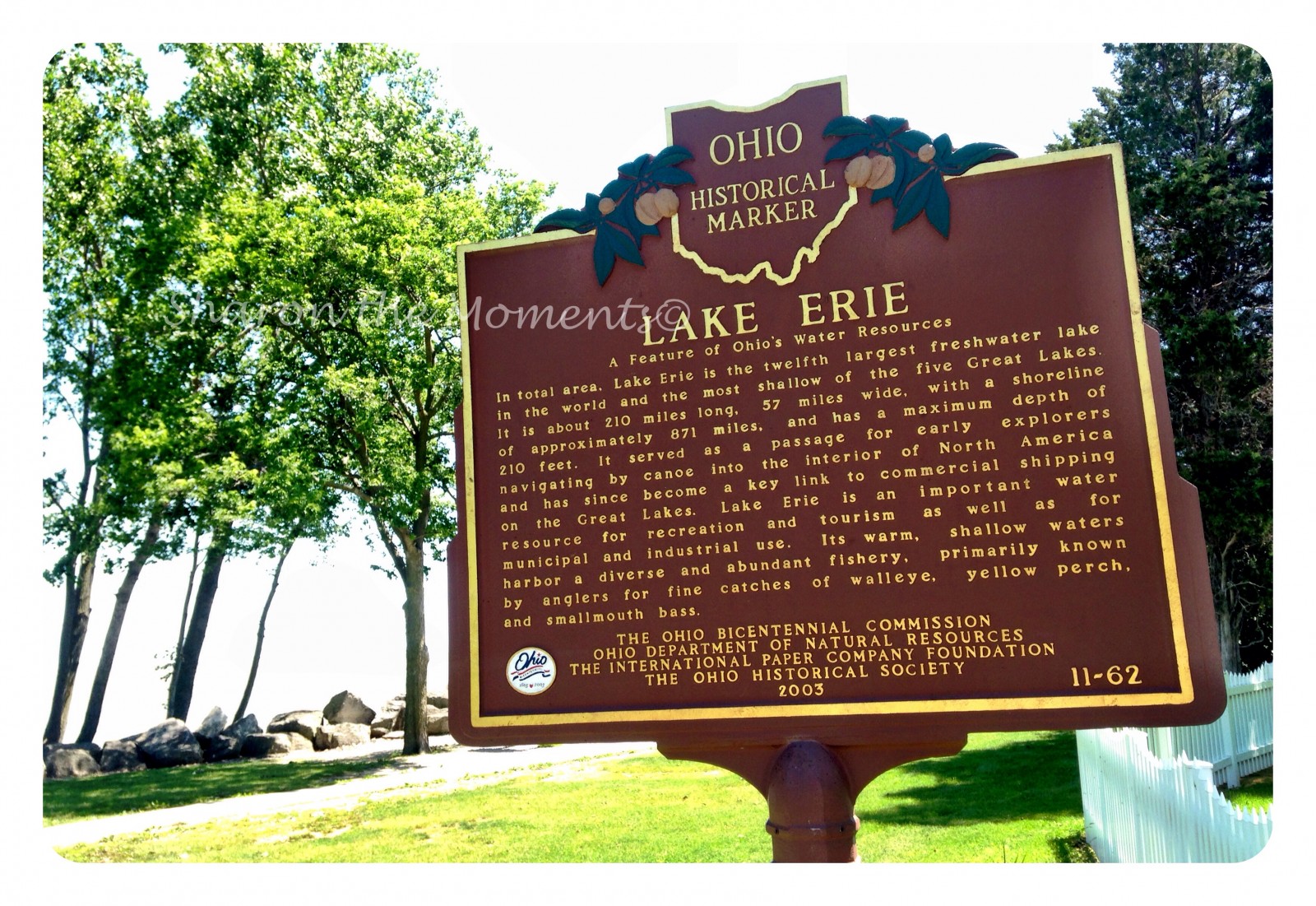 Have you visited Lake Erie? Perhaps you have been to Cedar Point that sits on the shores of Lake Erie. Read more about my visit to Cedar Point here.
So, whether you are a huge Ohio history buff or just want to learn more about our great state, be sure to stop and read the Remarkable Ohio Historical Markers as you pass by when traveling.
Love Remarkable Ohio. What remarkable sites have you visited?